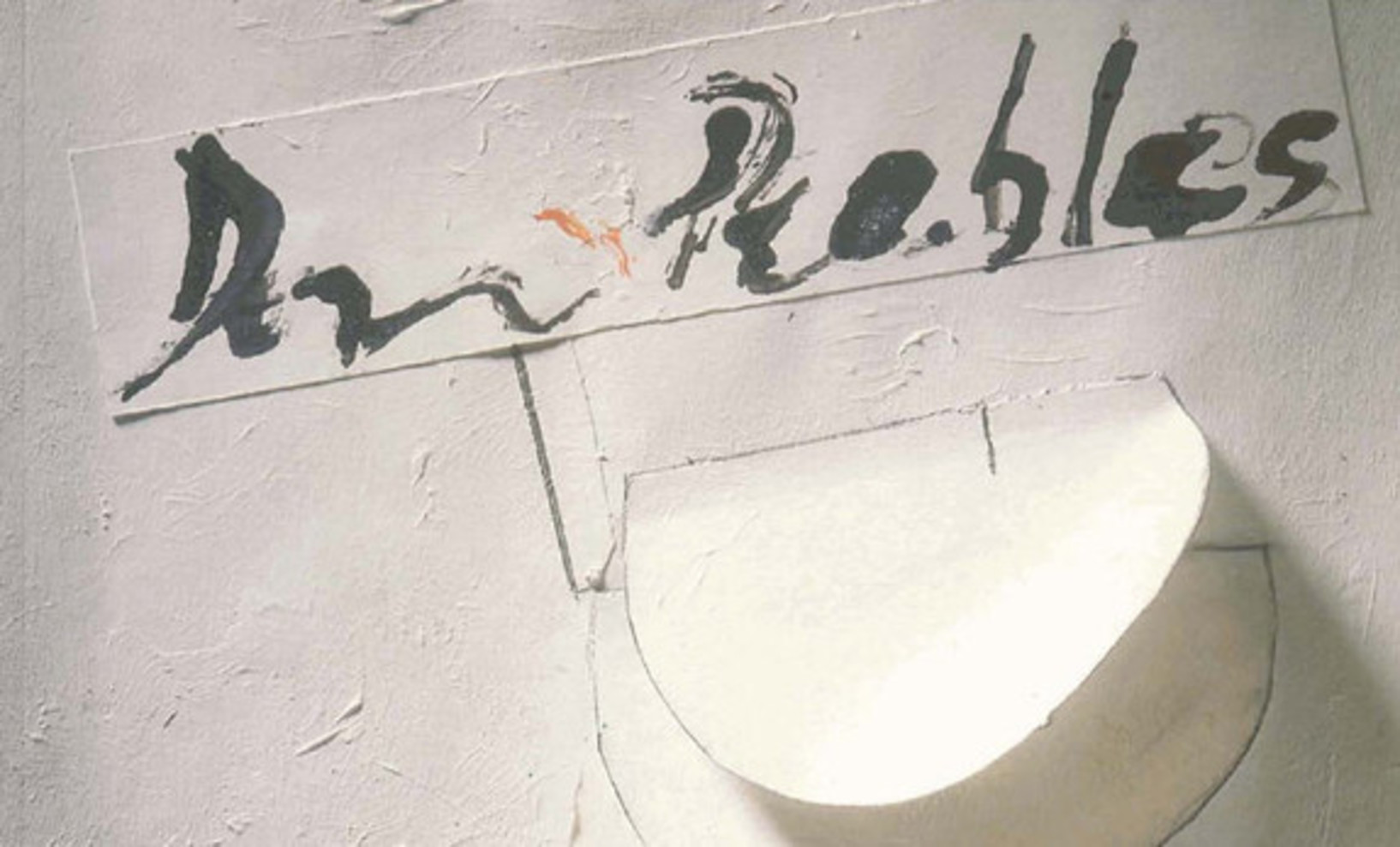 This exhibition is now closed
Christchurch will be the first to see this nationally touring retrospective of one of New Zealand's major abstract artists. Along with Milan Mrkusich and Gordon Walters, Don Peebles is a painter whose approach to painting is essentially abstract and whose works display a consistent pursuit of the subliminal, purely visual statement.
This makes Don Peebles: The Harmony of Opposites a particularly interesting exhibition. It will survey Don Peebles' artistic career from his landscapes of the 1950s through to his most recent canvas reliefs, illustrating more than five decades of intensely self-critical, varied and visually rich artmaking.
One of the aims of this exhibition, which has been curated by Justin Paton, is to present the argument for Peebles as a major figure in post-war New Zealand painting while also examining his place in local painting today. Peebles is clearly a painter whose art has continued to evolve and flourish. He is also a painter whose works illustrate his lack of complacency and his willingness to confront the next challenge. "I want to be almost totally out of my depth all the time, swimming on the surface, not floating on the top and gradually sinking."
The title of this exhibition, Don Peebles: The Harmony of Opposites reflects this artist's major concern. At the core of Don Peeble's work is the interplay between two sets of opposites, Seeking, accord between order, intellect and purity, and instinct, gesture and complexity, is his constant challenge. "A work is never really finished," he says, "but sometimes it reaches a point from which I can go no further."
This exhibition offers an insight into the creative processes of one abstract artist. A video interview with the artist and special Process Room with working drawing, workbooks and maquettes are included to address some misapprehensions about abstract art.
Supported by an excellent catalogue, Don Peebles: The Harmony of Opposites opens to the viewer, not just this artist's progress towards the eminent place in New Zealand art which he holds today, but also a study in the emergence, evolution and rejuvenation of abstract art in New Zealand generally.
Peebles was at the coalface of modern painting in Wellington in the '50s, and in this new show we can see how his works of the '80s and '90s place him, not only among the senior New Zealand painters, but label him also as one who continually demonstrates a willingness to renew this innovative and adventurous tradition.
Lectures & Workshops for Don Peebles: The Harmony of Opposites:
Sunday 24 November 1996, 11am. Justin Paton, art critic and curator of this exhibition. Abstract Art at the End of the Century: A Beautiful Irrelevance. Venue: Christ's College, Little Theatre Rolleston Ave. Admission: $3, students and beneficiaries $1.
Sunday 1 December 1996, 11am. Don Peebles A Dip into My Notebooks. The artist will discuss his philosophies and directions. Venue: Robert McDougall Art Gallery. Admission: $3, students and beneficiaries $1. Door sales only.
('Don Peebles: The Harmony of Opposites', Bulletin, No.104, October/November 1996, pp.1-2)
Date:


20 November 1996 – 2 February 1997

Curator:
Justin Paton
Exhibition number:
616
Collection works in this exhibition
2 items