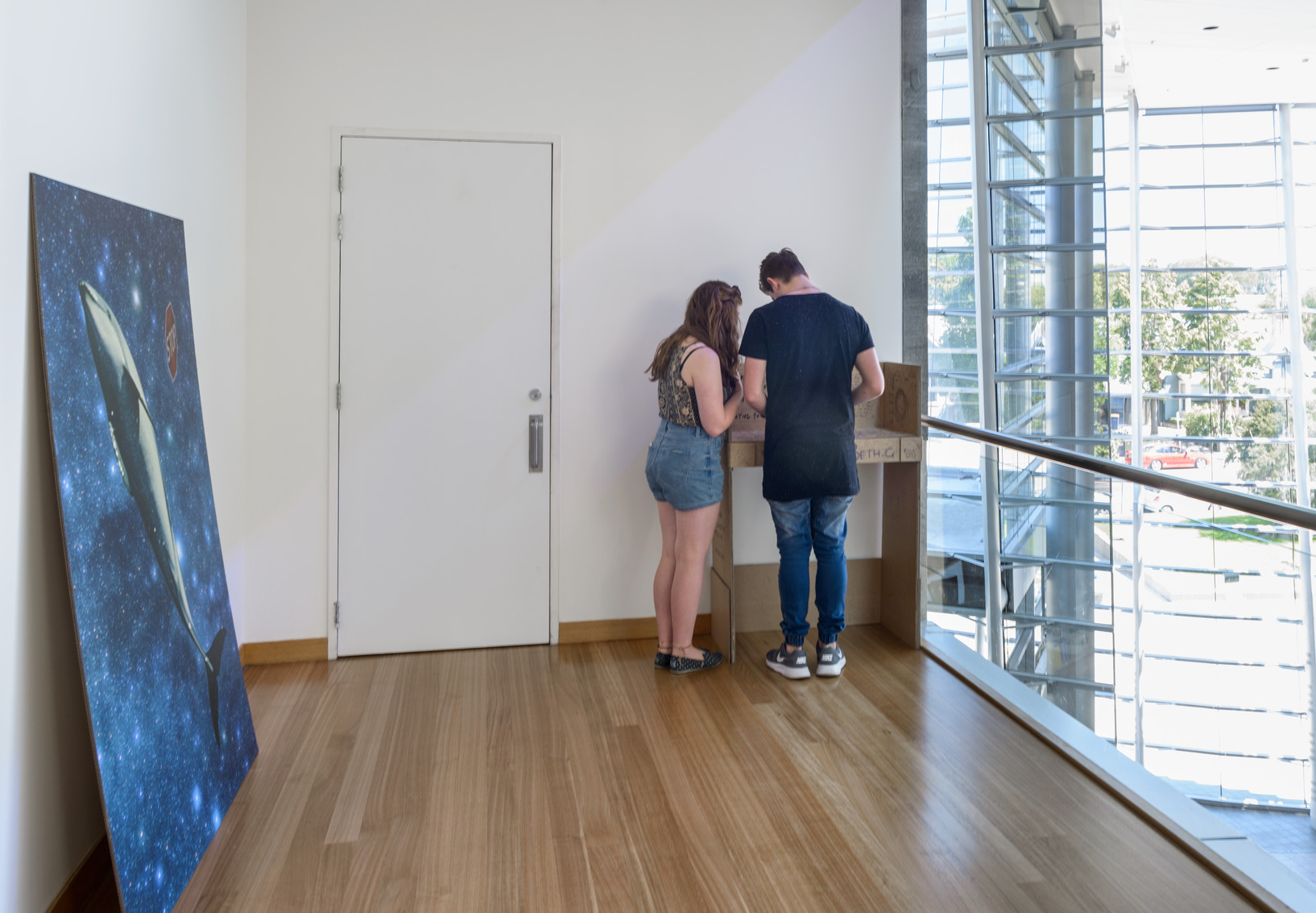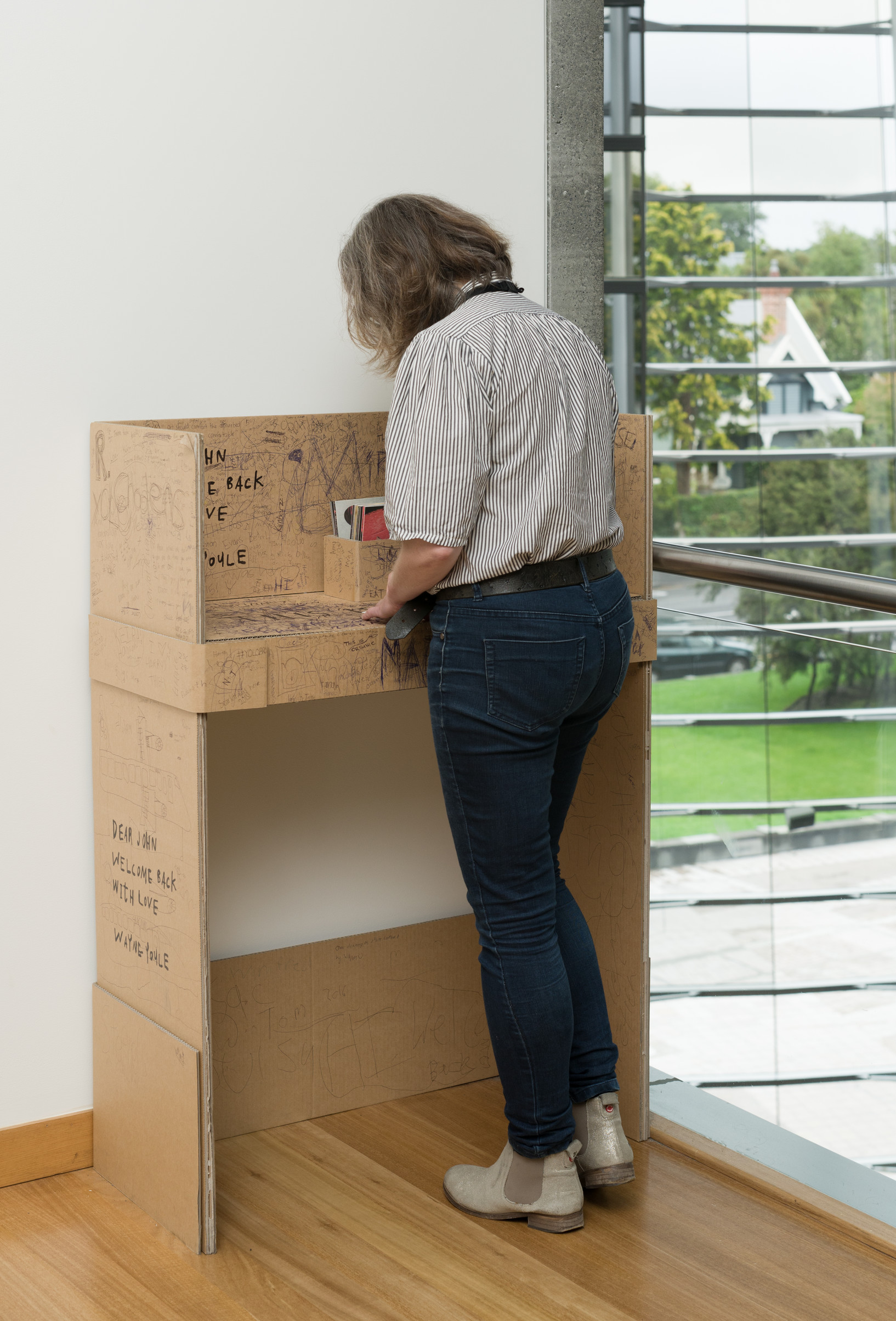 This exhibition is now closed
It might be old-school, but everyone likes to get a postcard, and Wayne Youle's latest project invites visitors to communicate their Gallery experience, create their own art mail or just write a letter to their mum.
With a title that alludes to some of the many different motivations we might have for putting pen to paper, this work comprises a series of 24 postcards designed by Youle, which are made available at cardboard writing stations placed throughout the Gallery's NZI Foyer and balcony spaces. Once written, the cards can be mailed in customised posting booths, from which they'll be sent anywhere for free, courtesy of the Gallery and Youle's friends and community, who have generously donated hundreds of stamps. Intended as something everyone can do, alone or together, in their own way, the cards have been hugely popular with our visitors and have so far been posted to almost everywhere in New Zealand and around the globe, from Finland and India to Colombia, China and the Czech Republic.
Date:


19 December 2015 – 6 February 2016

Curator:
Felicity Milburn
Exhibition number:
1002