B.
Hanging Around
Behind the scenes
Curated by Justin Paton, and in development since 2009, Shane Cotton: The Hanging Sky was scheduled to open at Christchurch Art Gallery in late 2011. However, earthquakes and the subsequent closure of the Gallery intervened, and the show was reconfigured as a very successful touring exhibition, visiting venues in Brisbane, Sydney and Wellington. So it will be a pleasure to finally open a version of the exhibition in Christchurch with Baseland in June this year. Bulletin caught up with Shane to ask a few questions about what has been a rather unusual journey.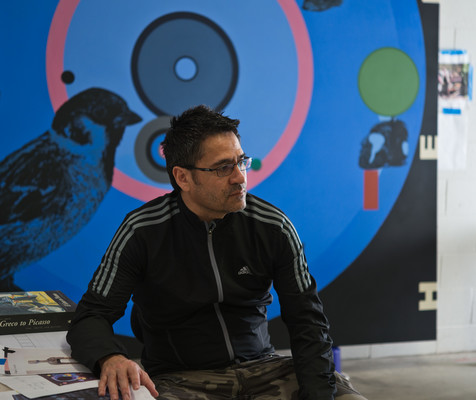 B: In a way you became established as an artist during your time here in Christchurch. Did that have any impact on how you responded to this project, the energy you put into it? Perhaps a feeling of coming home in some sense?
SC: I just wanted to make a great show and present works that revealed the expansive nature of my project to a Christchurch audience. My formative years making work was very different to this period of work and I was excited about showing it to Christchurch.
You can read the whole of this interview in B.176, due out on 2 June.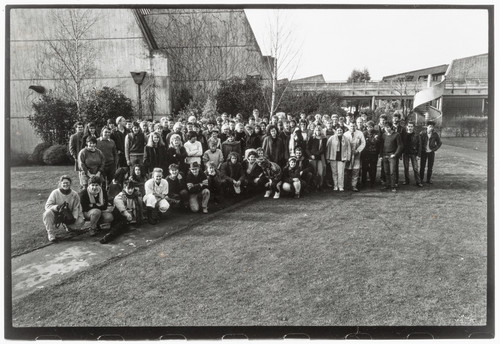 Bulletin: The show that audiences will see in Christchurch, Baseland, is split between two venues—our exhibition space at 209 Tuam Street and the Ilam
Campus Gallery at the University of Canterbury's School of Fine Arts. You spent your formative years as a painting student at Ilam during the 1980s, and counted among a number of exceptional graduates during that period. Any idea what made it such a productive time for the school?
SC: I'm not sure exactly what it came down to—many factors no doubt? Obviously the people: PeterRobinson, Séraphine Pick, Tony de Lautour, Mark Braunias, Richard Fahey, Gina Ferguson, Blair Jackson, Anton Parsons, Richard Reddaway, Eugene Hanson, Saskia Leek, Phil Price... and there were many others that you don't hear so much of. But they were all incredibly talented artists, so the environment was very competitive and always stimulating. It was just a brilliant time to be at art school.