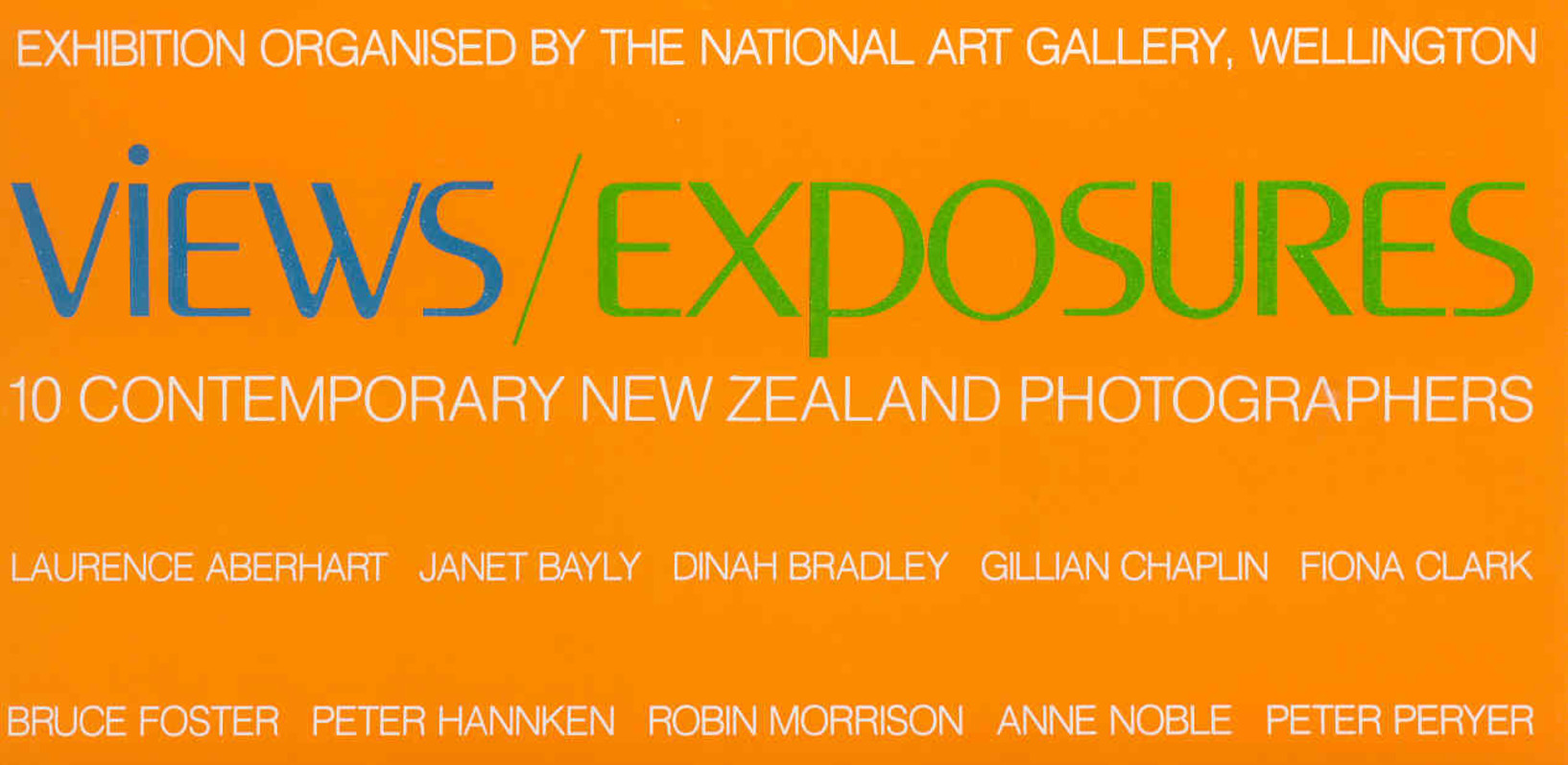 This exhibition is now closed
A touring exhibition of photographs organised by the National Art Gallery, Views/Exposures is the result of a decision by the gallery to commit itself to an active programme of photographic purchases in the process of exploring the achievements of New Zealand photographers.
The exhibition consists of 107 works, personally selected by the following photographers: Laurence Aberhart, Janet Bayly, Dinah Bradley, Gillian Chaplin, Fiona Clark, Bruce Foster, Peter Hannken, Robin Morrison, Anne Noble, Peter Peryer.
From the initial concept of a limited review of work by 10 to 14 image makers, this exhibition developed into an exposure of 10 individual photographers whose work reflects and forms part of the broader spectrum and whose achievements are continuing to make their creativity within the medium felt. The exhibition is not intended to be a survey of New Zealand photography or history of photography in the 70s.
A number of the contributing artists have exhibited their work in the Robert McDougall Art Gallery over the past two years and a comprehensive catalogue accompanies the exhibition. Peter Ireland who was, until recently, Honorary Curator of Photography at this gallery, assisted Luit Bieringa in curating the initial phases of the exhibition.
('Views/Exposures', Bulletin, No.32, March/April 1984, p.2)
Date:


16 March – 25 April 1984

Exhibition number:
312
Collection works in this exhibition
5 items