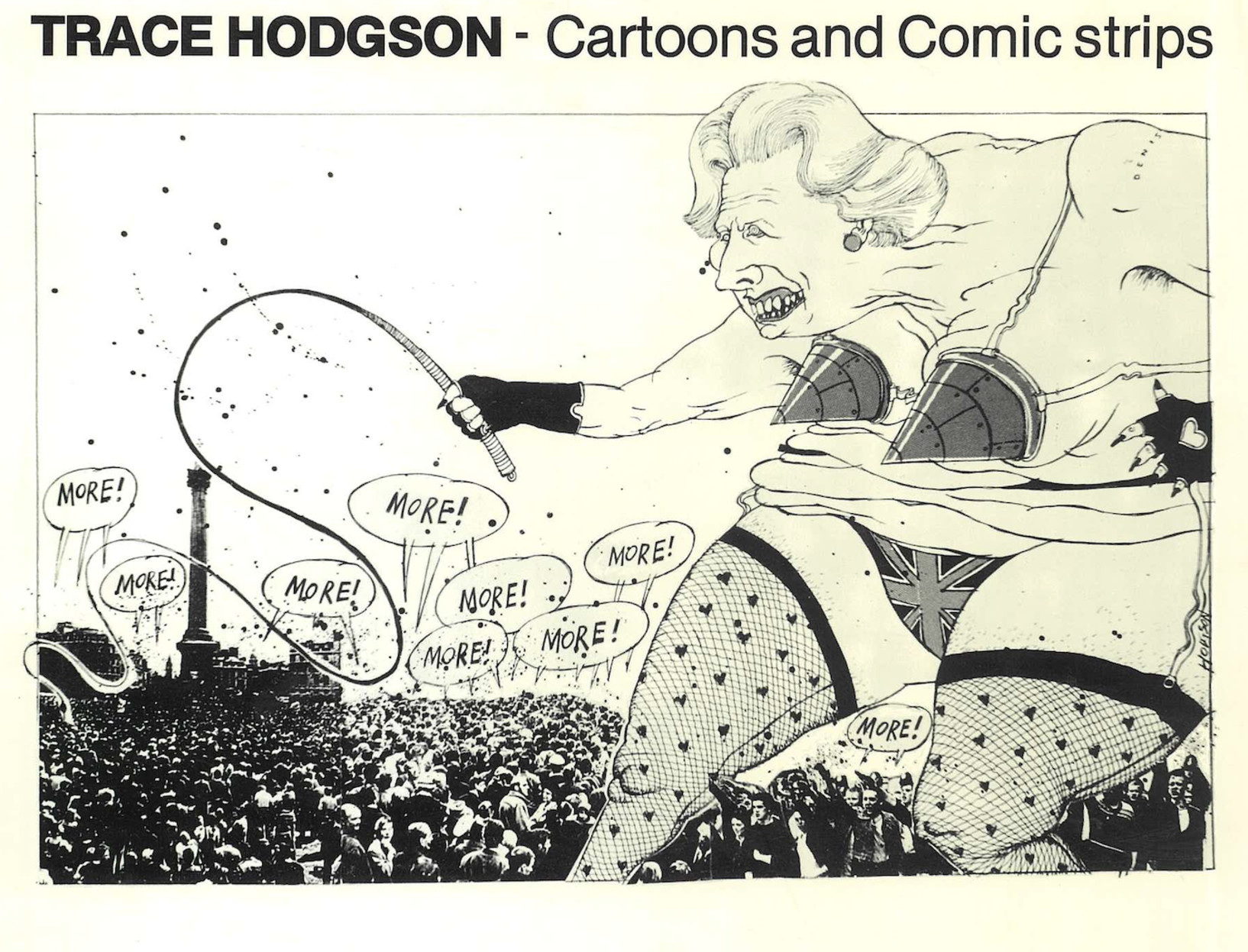 This exhibition is now closed
Trace Hodgson began drawing political cartoons and incidental illustrations for the Listener in 1984, and at a remarkably early age – thirty two – he has drawn a place for himself in the pantheon of New Zealand's great cartoonists: Low, Bromhead, Brockie, Ball, Scott.
'Trace Hodgson – Cartoons and Comic Strips' mounted and toured by the Hawkes Bay Cultural Trust is a selection of 45 original drawings.
The exhibition is curated in four categories – the political cartoon lampooning national politicians, the cartoon focusing on other issues – conservation, race etc. the full colour caricature of national identities and the surreal comic strip drawn by Trace Hodgson for The Listener.
Over the last six years Trace Hodgson has developed a strong and brilliant caricature supported by a quirky and invariably funny storyline. He loves comics and frequently his hapless victims, our country's leaders, find themselves characters in some comic strip saga.
A modest and mild-natured man. Trace explains –
" . . . I am a cartoonist because I can draw, I can draw because I've spent my whole life drawing. I don't have any special insight into life or what it means. The older I get the more confused I become."
('Trace Hodgson – Cartoon and Comic Strips', Bulletin, No.73, April/May 1991, p.2)
Date:


5 April – 12 May 1991

Exhibition number:
477