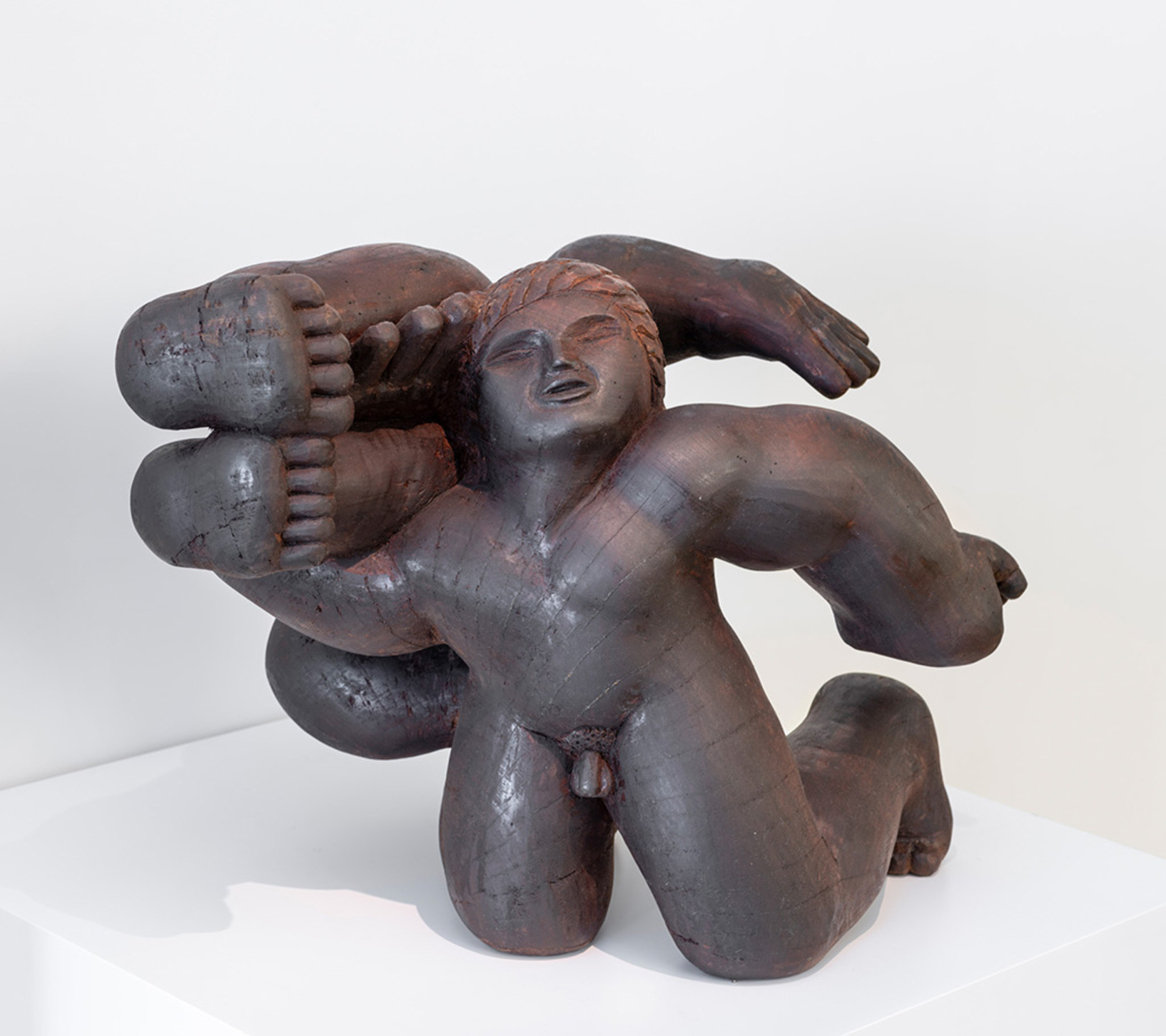 This exhibition is now closed
The diversity of approach in the activity of contemporary artists in Canterbury could be seen as being no less varied than in any other region in New Zealand.
However, it is evident whilst waves of Internationalism have lashed at the plains of art in Christchurch they are not eroded entirely its regional identity. Familiarity with art currents in the outside world has been a great revelation to most creative New Zealand artists for more than half a century now and since the curtains were fully drawn back in the 1950s Canterbury artists have emerged as being some of the most creative and individual that this country has produced.
The 'Canterbury School' particularly in painting whether it is considered a reality or not has an identity in the 1980s just as strong as it ever was. That strength comes from the fact that at its core it has maintained a structured cohesion due in no small part to the tutoring and nurturing influence of Canterbury University School of Fine Arts. The structure of Canterbury art today is many layered within its activity and spans artists of three generations.
This exhibition drawn from largely Gallery acquisitions of Canterbury artists' work since 1980 attempts to reveal this layering and also attempts to emphasise that influence during the 1980s are not entirely from without the region but are also from within. Artists like Don Peebles, Barry Cleavin and Quentin MacFarlane over more than a decade are just as important as any number of overseas or European direction. They and others have provided the filter and the buffer to slavish conversion and have been responsible for directing emerging creativity.
This is the cohesive element in the present day 'Canterbury School' against which individuals such as Philip Trusttum, Alan Pearson, Bill Hammond, Neil Dawson, Peter Ransom, Michael Armstrong and others are able to stand in bold contrast adding such a richness to the texture and character of art activity in this region.
The simple fact is that painting, sculpture and printmaking are alive and well in Canterbury.
The 30 artists selected for inclusion in this exhibition are: Donald Peebles, Alan Pearson, W.A. Sutton, G. Trevor Moffitt, Neil Dawson, Philip Trusttum, Barry Cleavin, Bing Dawe, Doris Lusk, Gordon Walters, Michael Reed, Graham Bennett, Joanna Braithwaite, Quentin MacFarlane, Sue Cooke, Julia Morison, Paul Johns, Simon Ogden, Llewelyn Summers, Morgan Jones, Michael Armstrong, Grant Banbury, William Hammond, Peter Ransom, Neil Fraser, Gary Collins, Denis Copland, William Cumming, Jason Greig and Tracy Wilson.
('Thirty Canterbury Artists', Bulletin, No.57, May/June 1988, p.1)
Date:


1 May – 9 June 1988

Exhibition number:
405
Collection works in this exhibition
35 items