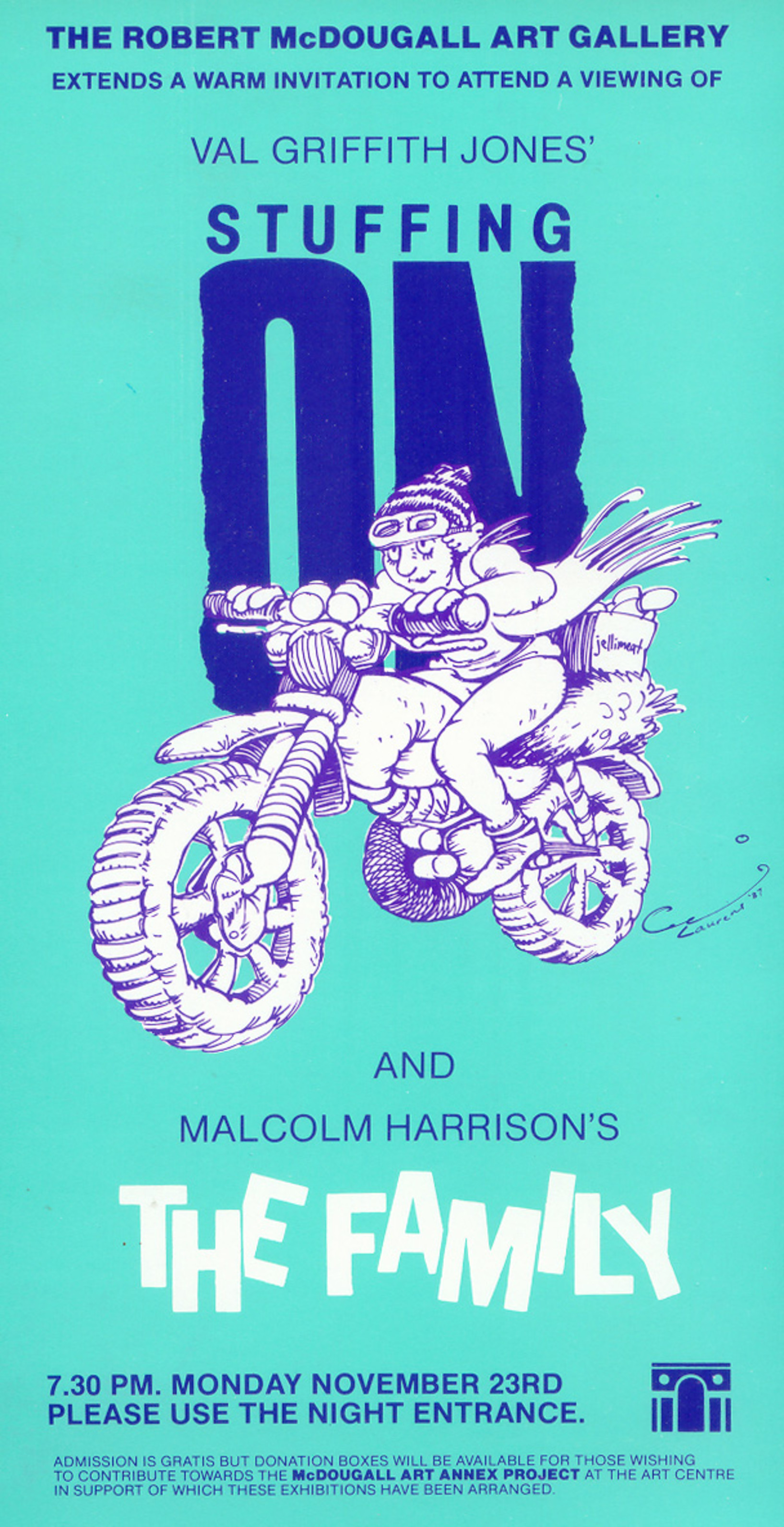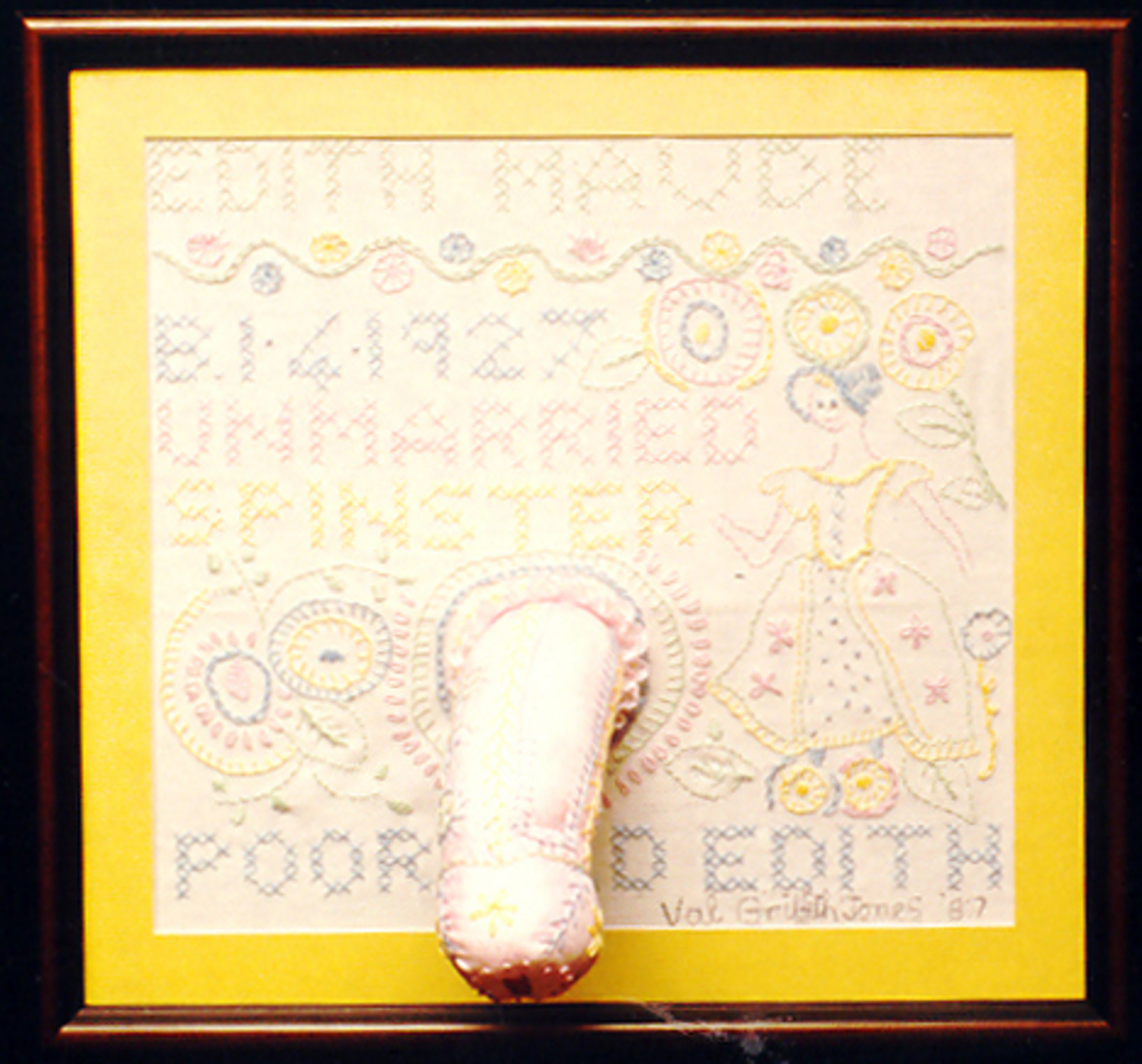 This exhibition is now closed
Val Griffith Jones, a Plimmerton fabric artist, was a member of the group of women artists who created the enormously successful satirical Stuffed Stuff exhibition which attracted 71,000 visits to the Gallery in 1986.
This time alone, Val has created a number of wall and free standing works in fabric which with gentle wit and irony address the values of conventional family life, relationships and boisterous suburban activity.
The themes that underlie her colourful and entertaining creations are serious – the image of the woman who has knitted herself into a cruciform doormat is firstly amusing, then troubling. The artist wryly observes hilarious detail in the miniskirted motorcyclist with a jellimeat boxful of French breadsticks riding home with her, pillion. Her work is solidly grounded in her experience as a woman serving her family in the isolation of suburbia where the issues and theories of high art are irrelevant and where life can become an oppressive round of chores and duty. Val Griffith Jones' discovery of kindred souls longing to assert their individuality and ideas through a shared interest in fabric art was a revelation and a liberating force in her life. The experience of mutual respect, support and openness is expressed in a work which has a group of friends seated together in a large spa pool unglamorously sharing good humoured companionship. Stuffing On recognises that the domestic skills normally utilised in mending jeans, making clothes and cushion covers can also be used to create the imaginative personal statements of art.
('Stuffing On: Fabric Art by Val Griffith Jones', Bulletin, No.54, November/December 1987, pp.1-2)
Date:


23 November 1987 – 13 January 1988

Exhibition number:
395