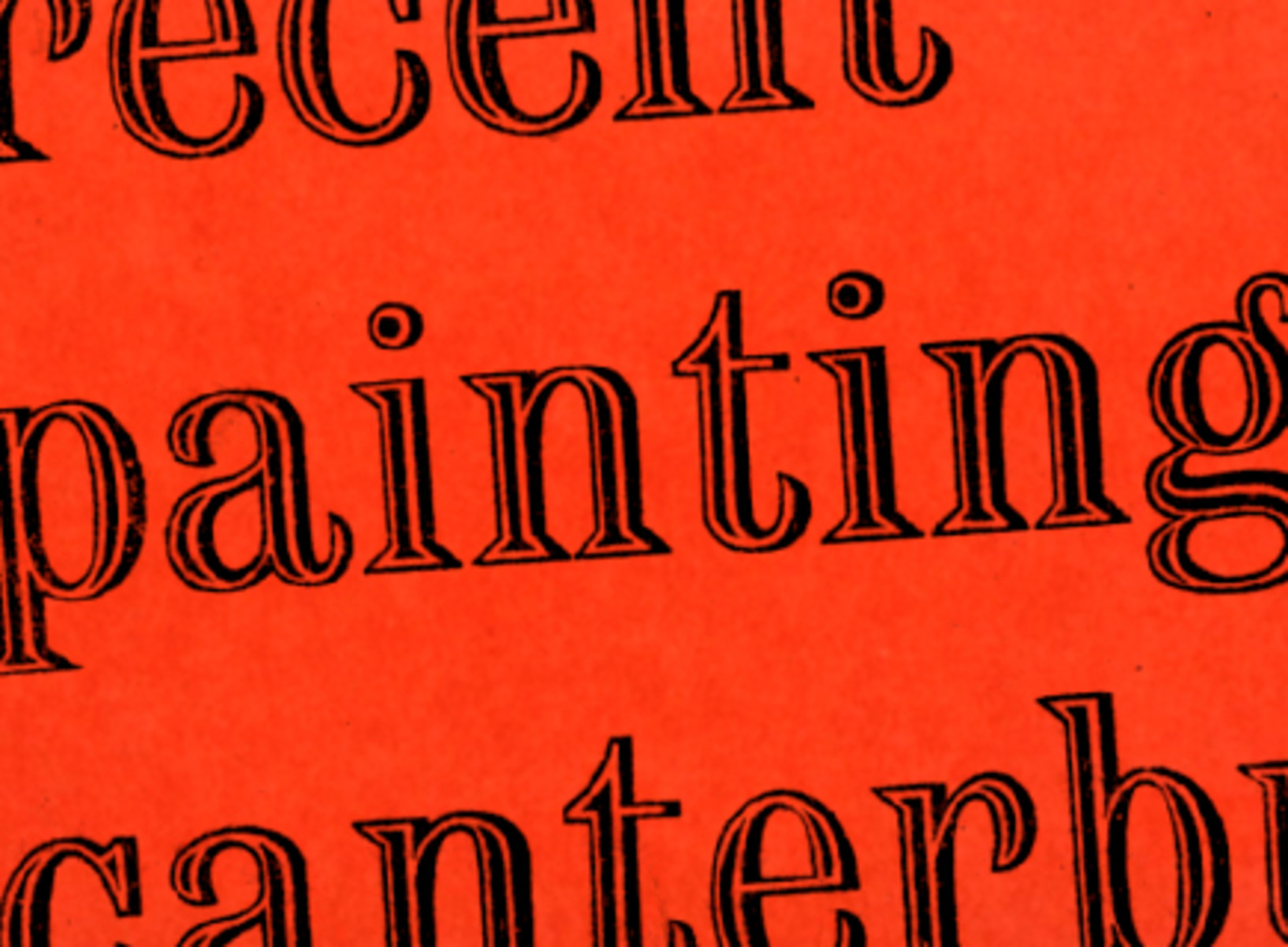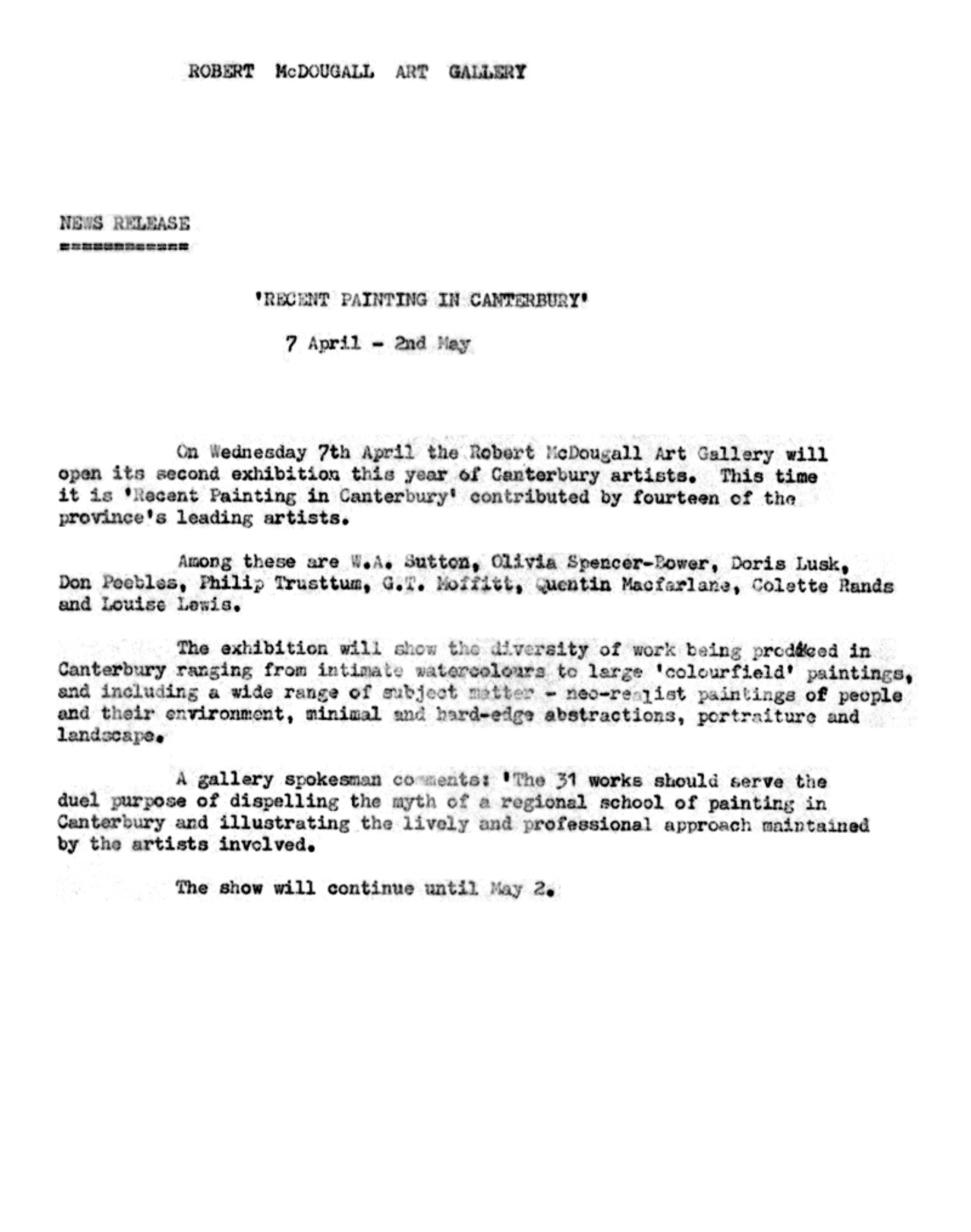 This exhibition is now closed
On Wednesday 7th of April the Robert McDougall Art Gallery will open its second exhibition this year of Canterbury artists. This time it is Recent Painting in Canterbury contributed by fourteen of the province's leading artists.
Among these are W.A. Sutton, Olivia Spencer Bower, Doris Lusk, Don Peebles, Philip Trusttum, G.T. Moffitt, Quentin MacFarlane, Colette Rands and Louise Lewis.
The exhibition will show the diversity of work being produced in Canterbury ranging from intimate watercolours to large 'colour field' painting, and including a wide range of subject matter - neo-realist paintings of people and their environment, minimal and hard-edge abstractions, portraiture and landscape.
The thirty-one works should serve the dual purpose of dispelling the myth of a regional school of painting in Canterbury and illustrating the lively and professional approach maintained by the artists involved.
The show will continue until May 2.
Date:


7 April – 2 May 1971

Exhibition number:
35
Collection works in this exhibition
5 items