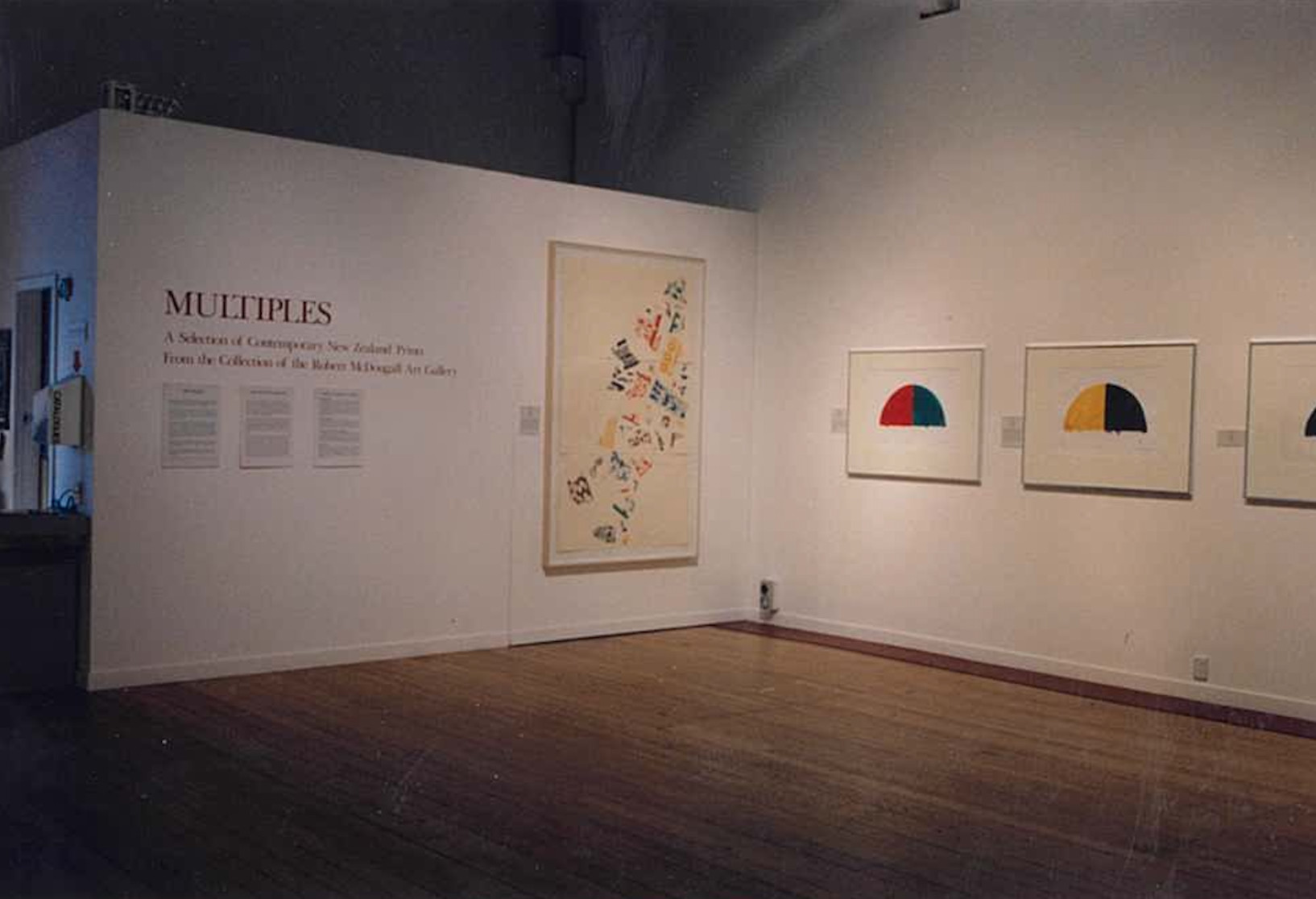 This exhibition is now closed
During July the annex will be exhibiting a selection of prints from the collection by contemporary New Zealand artists.
One of the Gallery's major strengths is its significant collection of works on paper, both national and international.
The installation at the Annex brings together an interesting selection of prints made in New Zealand over the last twenty years, using a variety of techniques.
Artists whose works appear in the exhibition include Gretchen Albrecht, Patrick Hanly, Colin McCahon, Robin White, Denise Copland, Ralph Hotere, Barry Cleavin, Para Matchitt, Gordon Walters, Philip Clairmont, Jason Greig, and Tony Fomison.
('Contemporary Prints from the Collection', Bulletin, No.80, July/August 1992, p.5)
This exhibition was held at the McDougall Art Annex in the Arts Centre.
Date:


9 July – 9 August 1992

Exhibition number:
510
Collection works in this exhibition
36 items