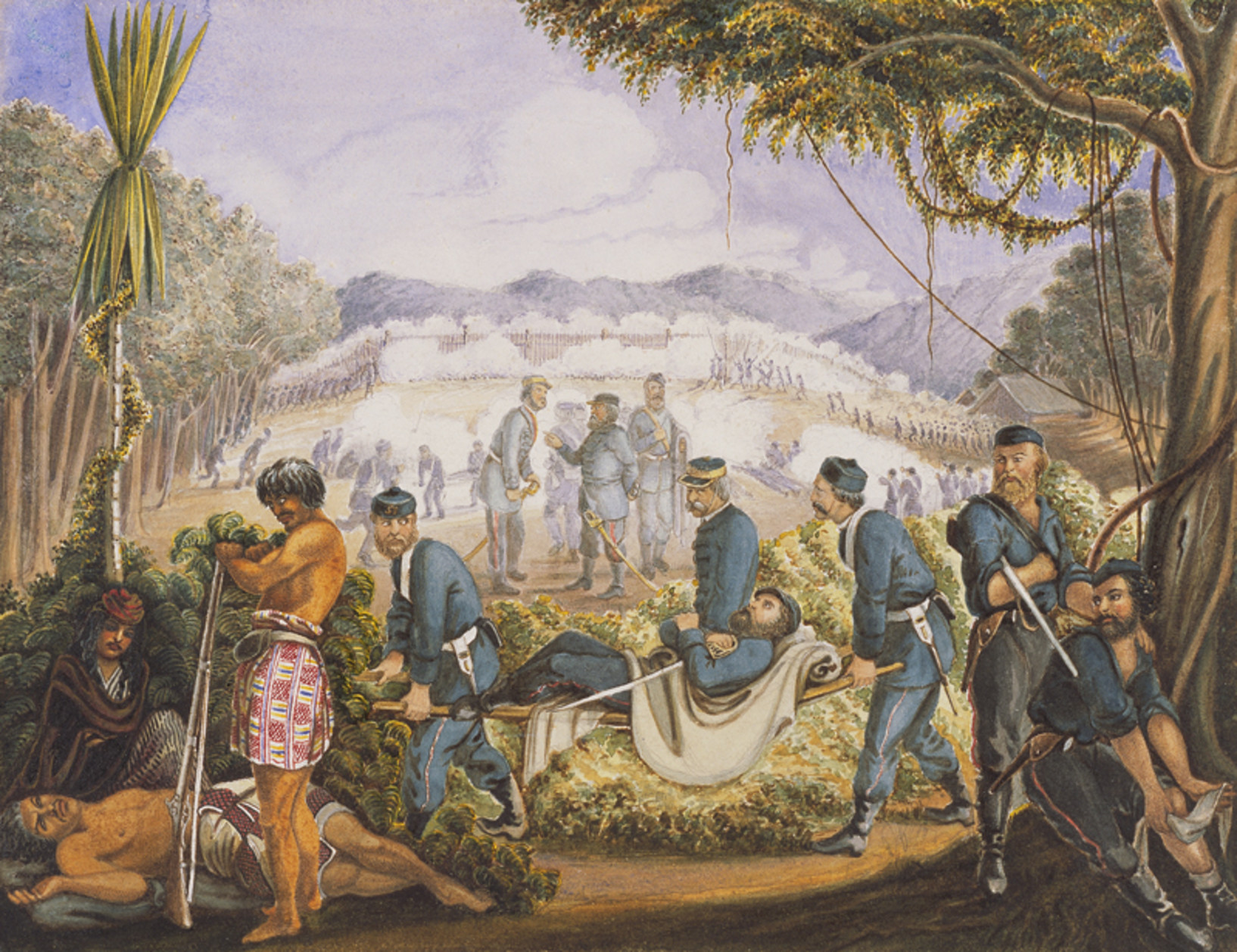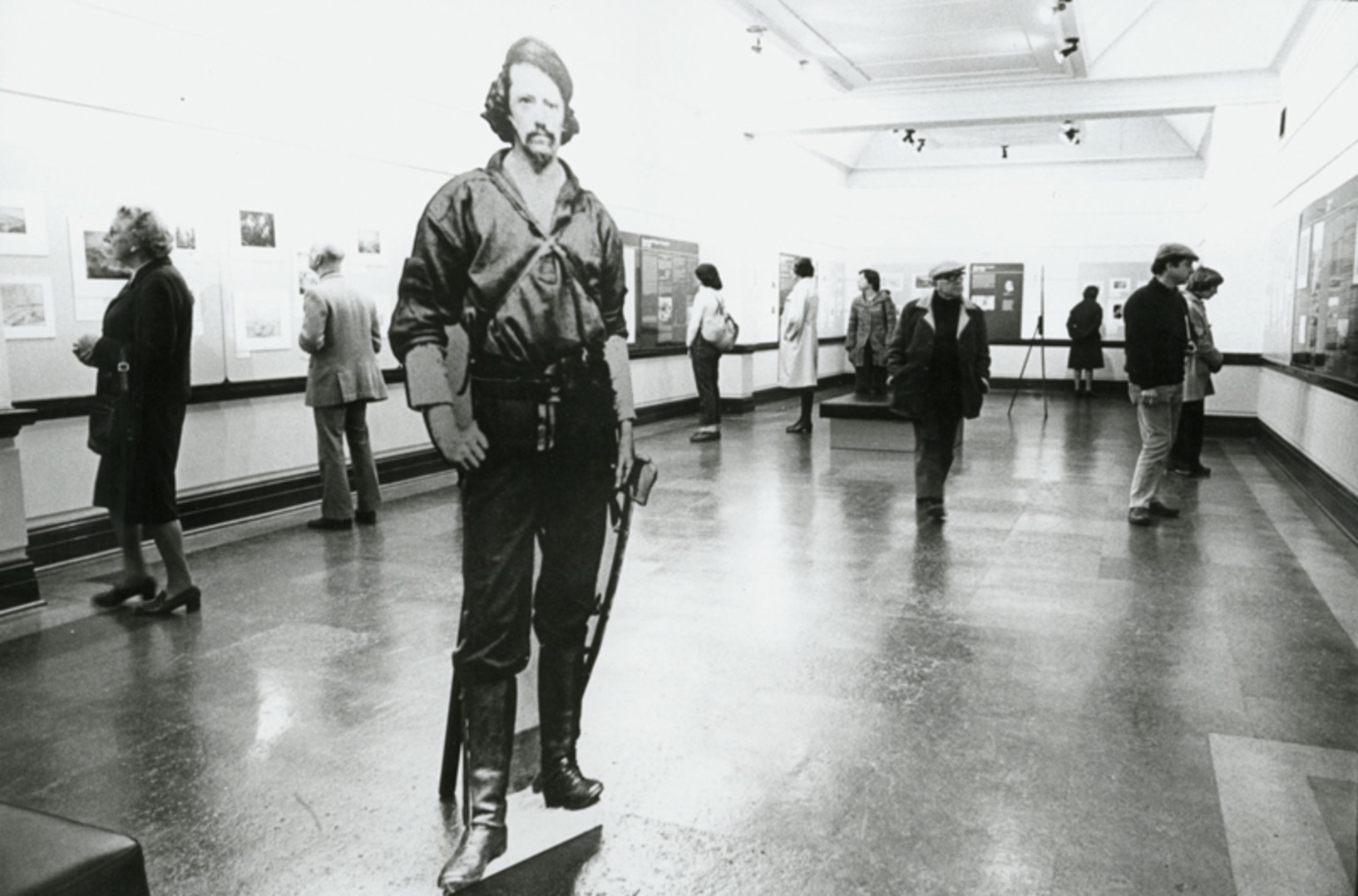 This exhibition is now closed
"With his flashing eyes and flowing black curls, brandishing his guitar, paint brush and sword, he was a welcome visitor anywhere – a scholar and a fighting man. But through it all, artistic gentleman or ruthless warrior, he was a vagabond." This was a description of Gustavus Ferdinand von Tempsky whose life, painting and personal artefacts comprise an exhibition to open on July 15, closing August 7.
Born in 1828 in East Prussia, educated in a Prussian Military Academy, von Tempsky found his way to New Zealand in 1862 after trying his hand at establishing a Prussian Colony on the Mosquito Coast of Central America, unsuccessfully prospecting in the Californian gold fields, milling timber, and engaging in diverse activities in Australia. His arrival in New Zealand coincided with the conflict between the Maoris and European settlers, whereupon he was quickly offered a position in the Forest Rangers Company with whom he achieved distinction for his reconnaissances with Thomas McDonnell of a Maori position at Paparata.
Quickly rising to the rank of Major, intent upon a military involvement, von Tempsky transferred to service in the Wanganui-Taranaki district, participating in attacks on Kakaramea, Opotiki and Weraroa. His service in this district was thwarted with jealousies over promotion and conflict between the colonial and Imperial troops resulting in his being struck off pay in 1866. He returned to Auckland and his family to paint and write of his experiences.
Returning to his familiar military occupation in 1868 von Tempsky's fortune turned, with disastrous campaigns against Turuturu and his Hauhau warriors. He died in retreat at Te Ngata o te Manu in 1868.
The paintings of von Tempsky are those of a sophisticated primitive in the vein of the Rev. James Preston. His genre was the Maori Wars as an unofficial artist and although he did tend to reconstruct the events and interpret them according to his own lights, the paintings remain for us a splendid graphic record of the difficult campaigns of the Waikato and Taranaki. The exhibition includes paintings done on the Mosquito Coast, in California, Mitla, and those painted during the Coromandel-Wakato, Taranaki and Wanganui campaigns.
('Gustavus Ferdinand Von Tempsky', Bulletin, No.4, July/August 1979, p.5)
Date:


15 July – 7 August 1979

Exhibition number:
217
Collection works in this exhibition
1 item