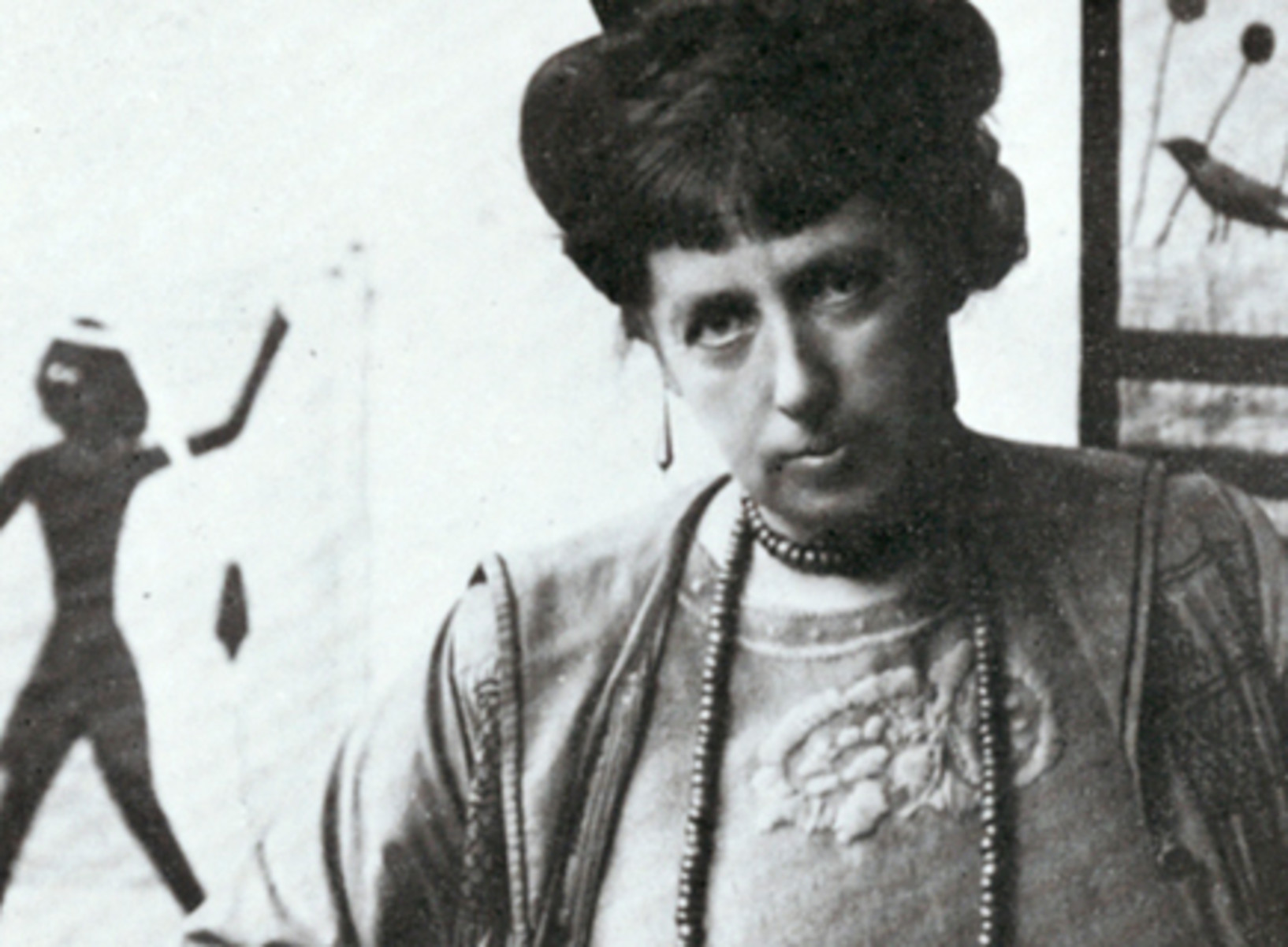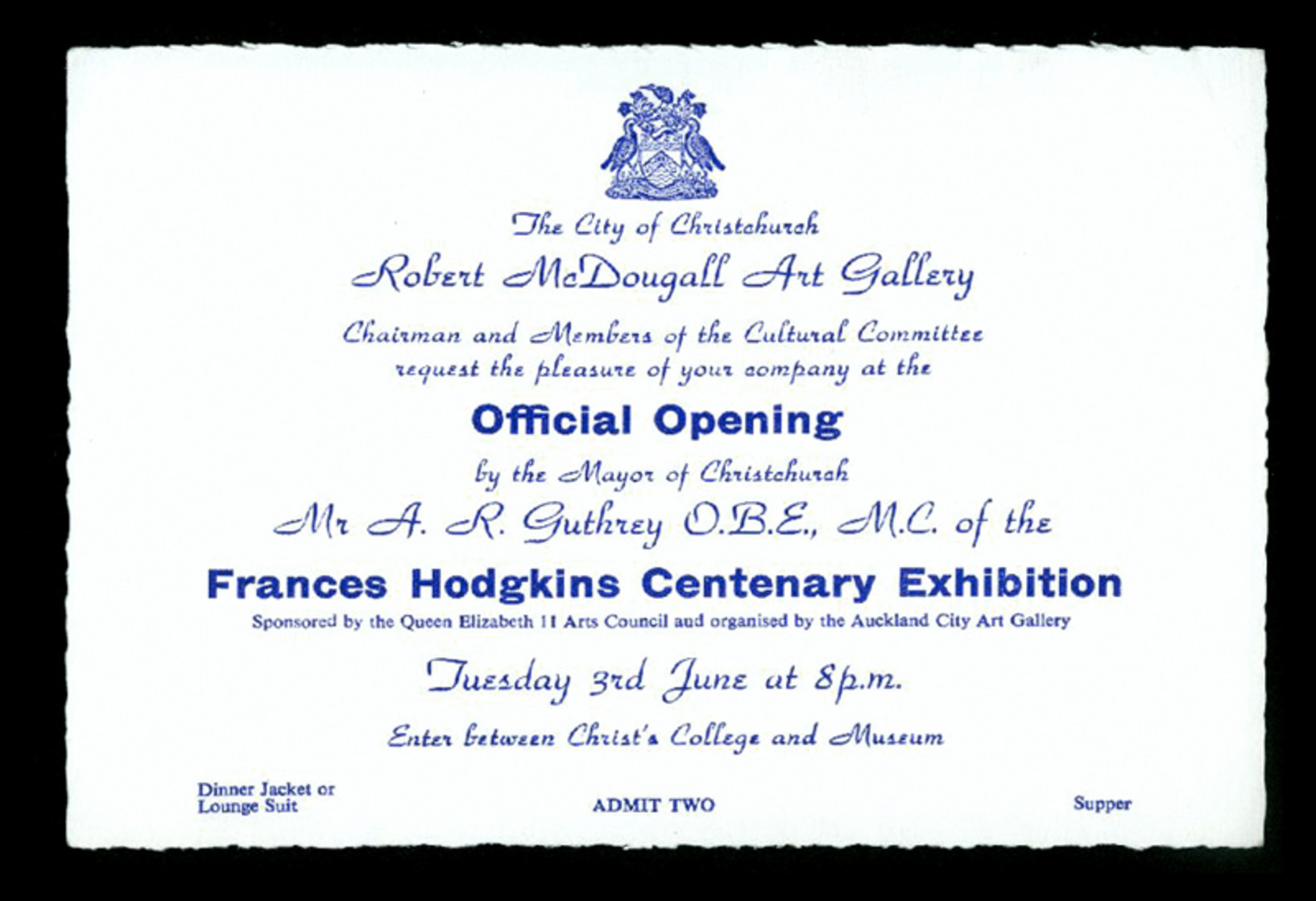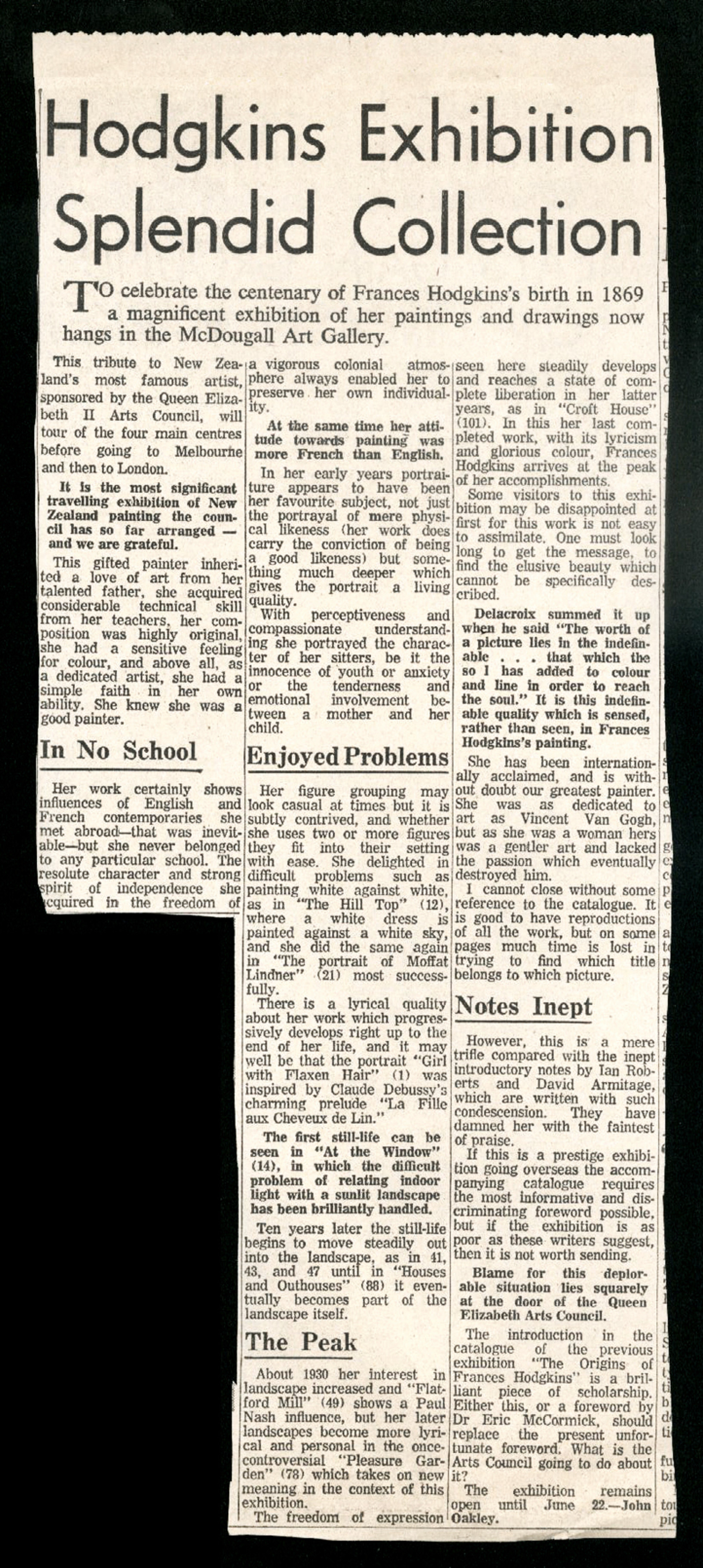 This exhibition is now closed
This exhibition was organised by Dr. E. H. McCormick and the director of the Auckland City Art Gallery, Mr G. Docking with support of the Queen Elizabeth II Arts Council to mark the centenary of the artist's birth on 28 April 1869.
The aim was to assemble not necessarily the 'best' works but a fully representative selection covering a painting life that lasted half a century. The exhibition comprised a representative selection of 101 works. The majority of paintings were borrowed from public and private collections in Britain, New Zealand, and Australia and most of these had not been seen previously in New Zealand. A mounted display of photographs, sketchbooks and historical material associated with the artist at various stages of her life was also an integral part of the display.
Date:


1 June – 22 June 1969

Exhibition number:
25B