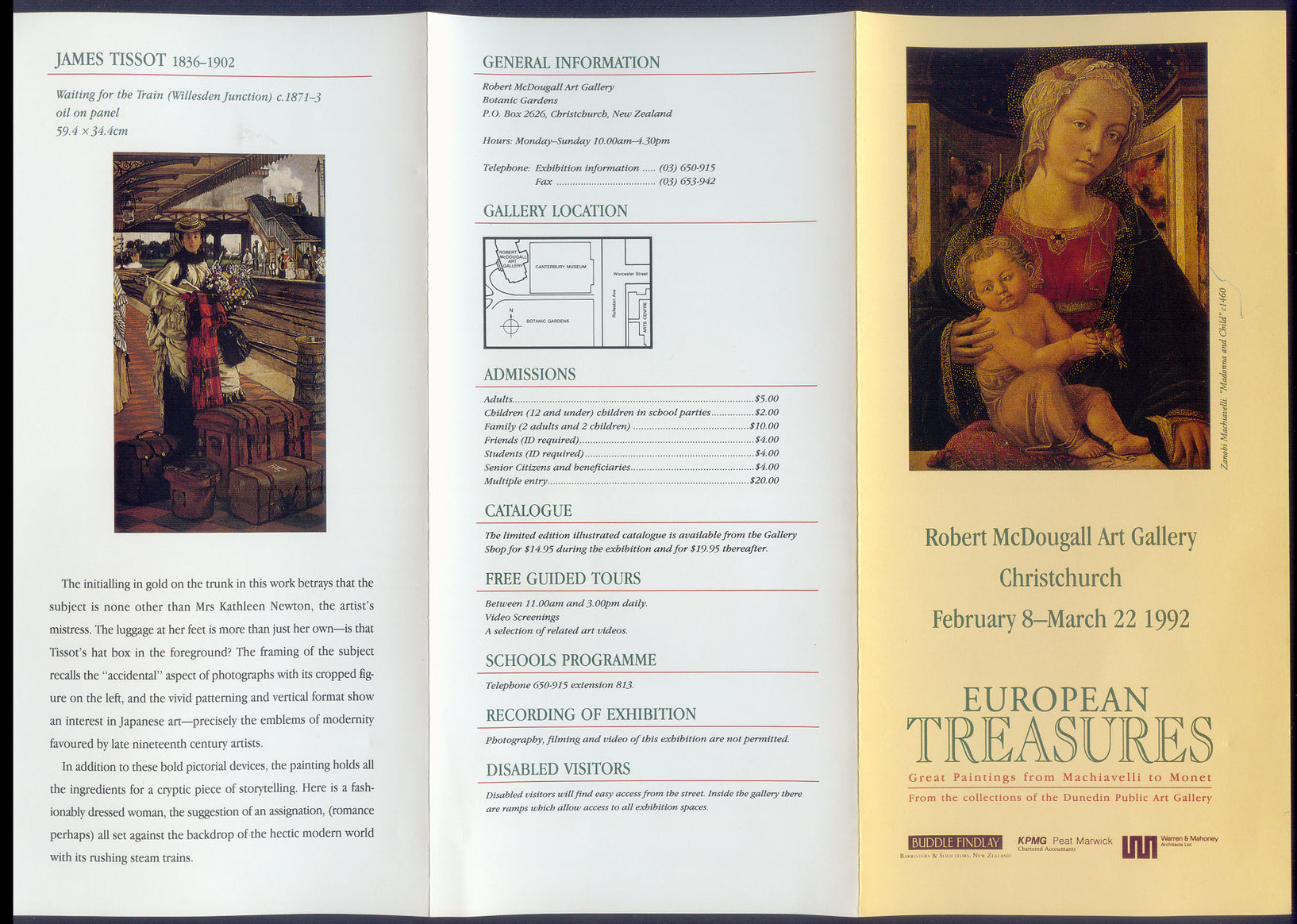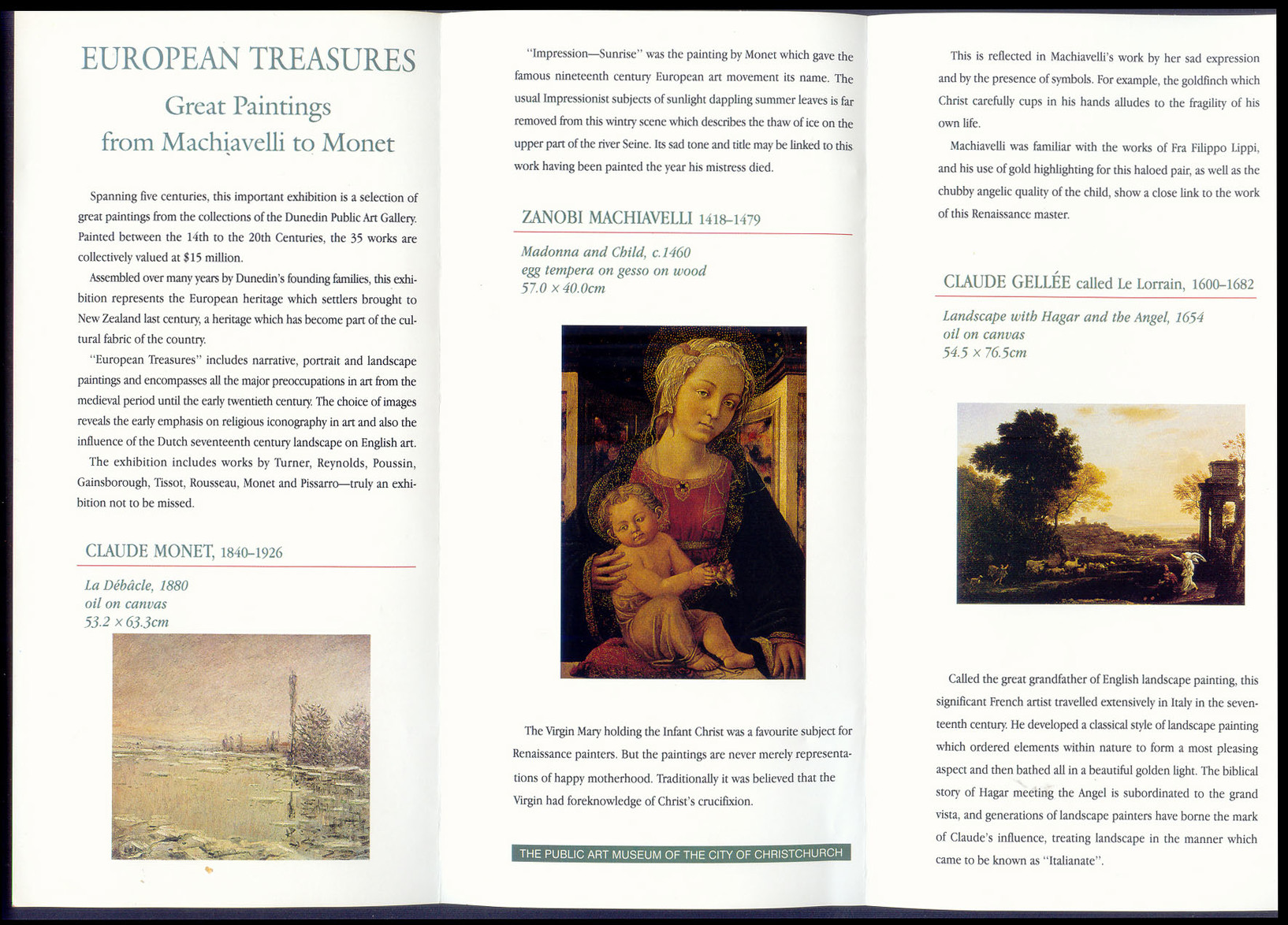 This exhibition is now closed
On show at the Gallery at the moment are European Treasures from the collection of the Dunedin Public Art Gallery.
The 35 works are regarded most important examples of master works in the European tradition available in Australia. Included are paintings by Turner, Pissarro, Constable and Monet.
The exhibition spans five and a half centuries and is one of the most valuable collections to tour New Zealand in recent years. The earliest work, from the fourteenth century, is from an altarpiece by Landini. The most recent is one of the famed Lancastrian L. S. Lowry's industrial scenes.
Eighteenth century portraits by the artists Sir Henry Raeburn and Sir Joshua Reynolds show the likeness of English aristocrats in the age before the invention of photography.
Among the stunningly beautiful images in the exhibition are the French-English artist James Tissot's tender portrait of his mistress captured in a moment of sadness as she waits to leave by train at Willesden Junction, London. The great French Impressionist, Claude Monet, is also represented.
Claude Lorrain's classical landscapes, the spiritual calm of Landini's altarpiece, and the sparkling freshness and immediacy of John Constable's matchless English landscape are exceptional works in an exhibition which has attracted large audiences in both New Plymouth and Hamilton.
Following its Christchurch presentation, the exhibition will travel to Wellington to be shown at the National Art Gallery and Museum of New Zealand.
A vital element in the Gallery's successful bid to obtain the exhibition for Christchurch was the support of three companies. The three, the law firm of Buddle Findlay, the accountancy firm of KPMG Peat Marwick and the architectural practice of Warren & Mahoney, are assisting in underwriting some of the exhibition's costs.
('European Treasures – Great Paintings from Machiavelli to Monet', Bulletin, No.78, March/April 1992, p.1)
Date:


8 February – 22 March 1992

Exhibition number:
500