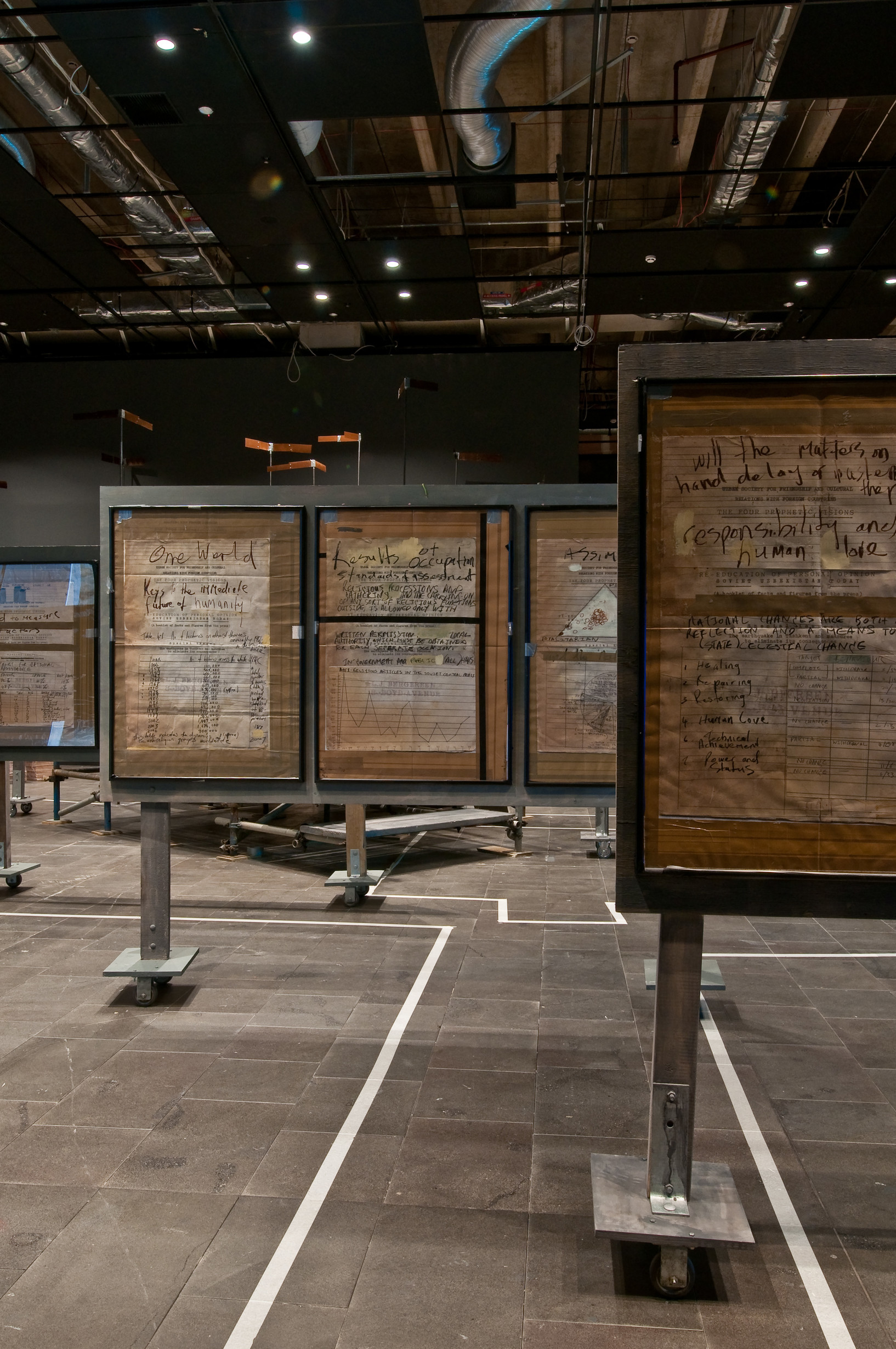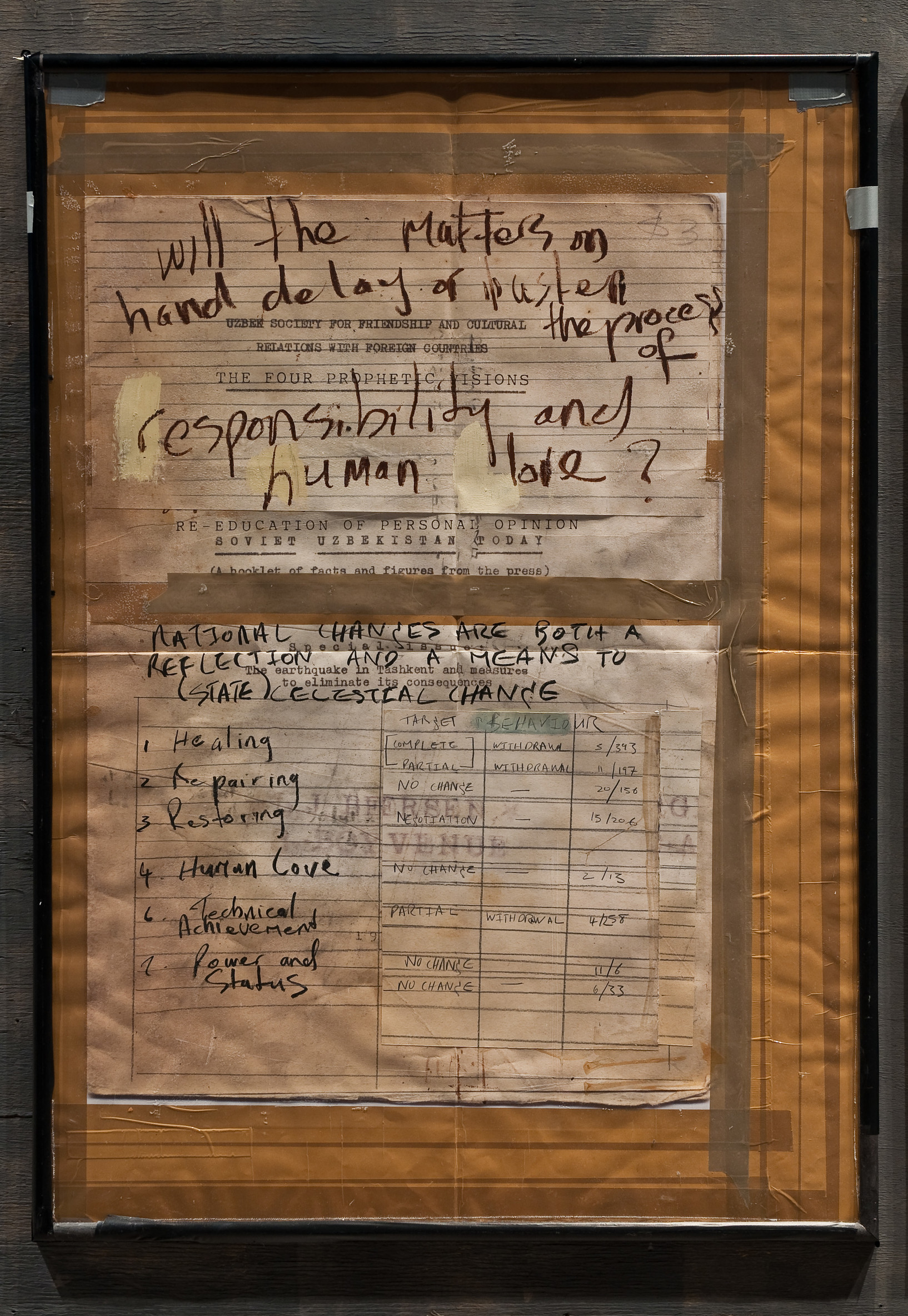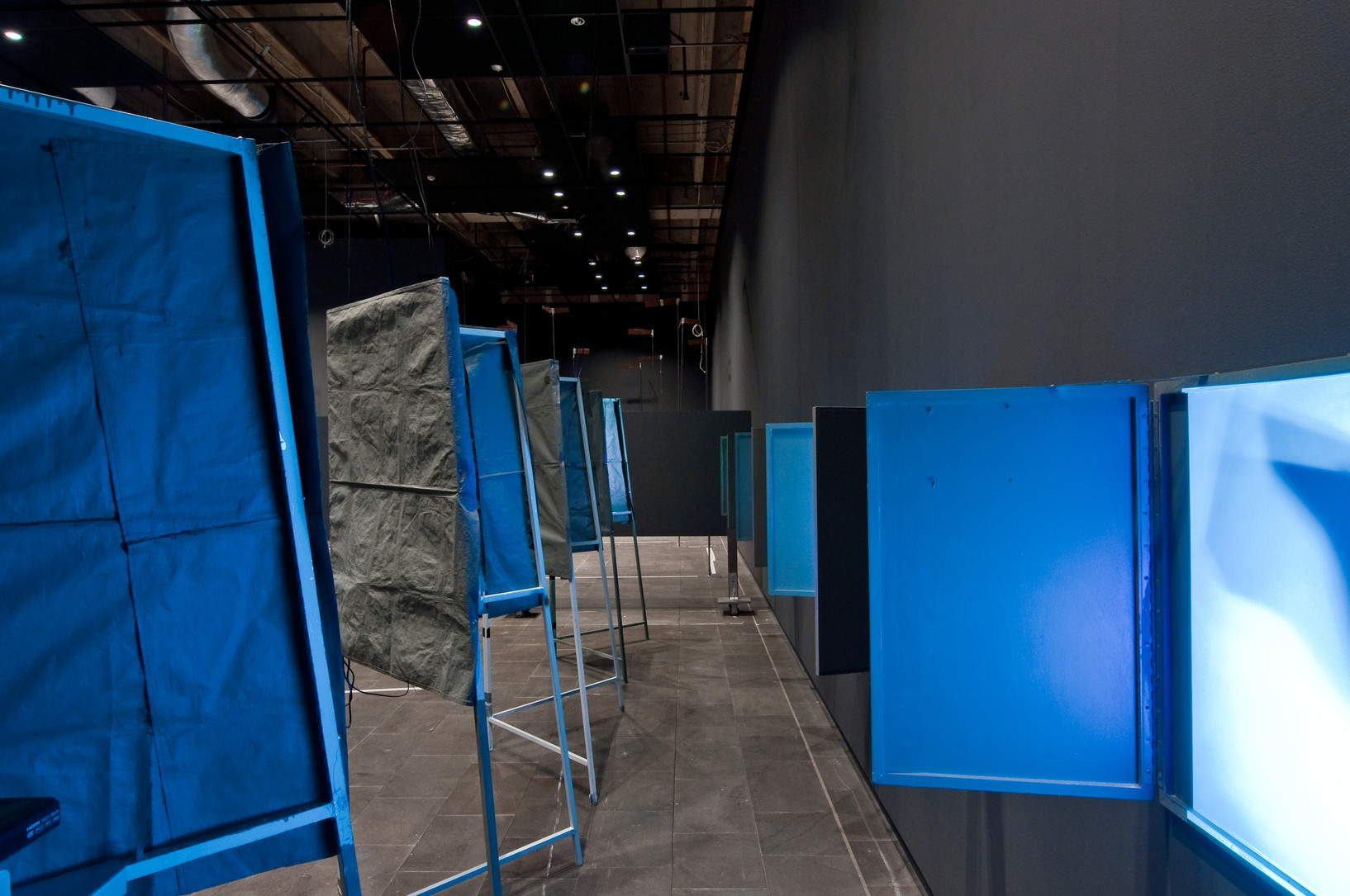 This exhibition is now closed
The collective et al. has exhibited widely both nationally and internationally to great acclaim.
This exhibition continues their exploration of 'superfiction' by combining words, industrial furniture and video projections to create artworks that mirror political structures.
The collective represented New Zealand at the 2005 Venice Biennale with its critically acclaimed installation the fundamental practice.
Recent works have addressed fundamentalist practices and ideological schemes, and their impact on societies.
The artists' approach is to use fiction and appropriation to mirror various political and belief structures. The work for Christchurch Art Gallery will continue this process of exploring aspects of super-fiction as conceptual and visual artworks.
Date:


24 July – 29 November 2009

Exhibition number:
832
Collection works in this exhibition
1 item