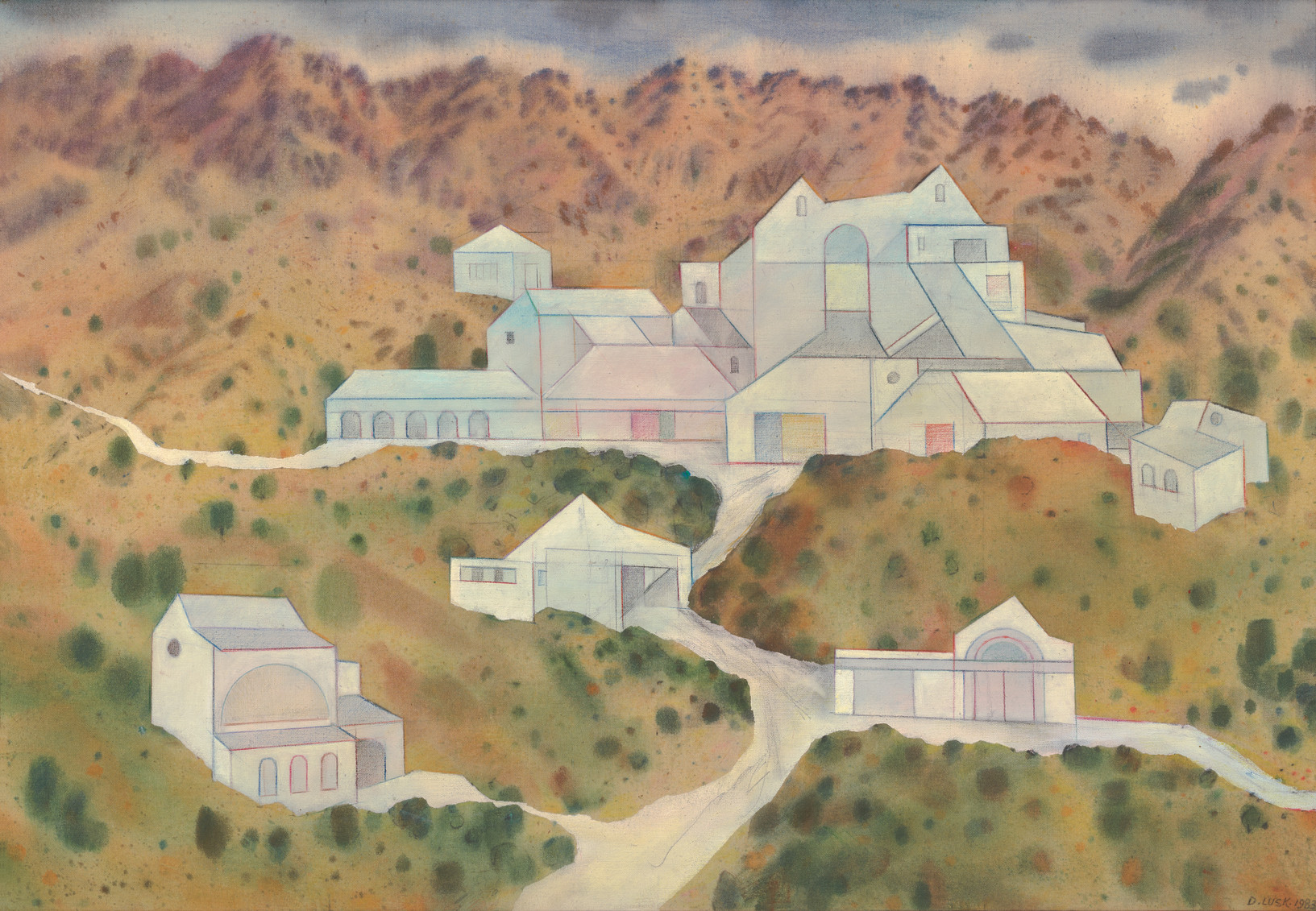 This exhibition is now closed
Intricate landscapes and imaginative explorations by renowned New Zealand painter Doris Lusk.
Presented to honour the centenary of her birth, this exhibition features a selection of paintings from across the remarkable career of Doris Lusk (1916–1990). A key figure in the development of contemporary New Zealand art and core member of the celebrated Christchurch 'Group', Lusk was known for her deft brushwork, technical innovation and keen eye for structure, both natural and industrial. From intricately constructed early landscapes through to later, imaginative explorations in luminous acrylic and watercolour, Doris Lusk: Practical Visionary highlights how Lusk combined observation with invention to create paintings that resonate with an insistent and authentic sense of place.
Date:


4 June – 30 October 2016

Exhibition number:
1011
Collection works in this exhibition
13 items