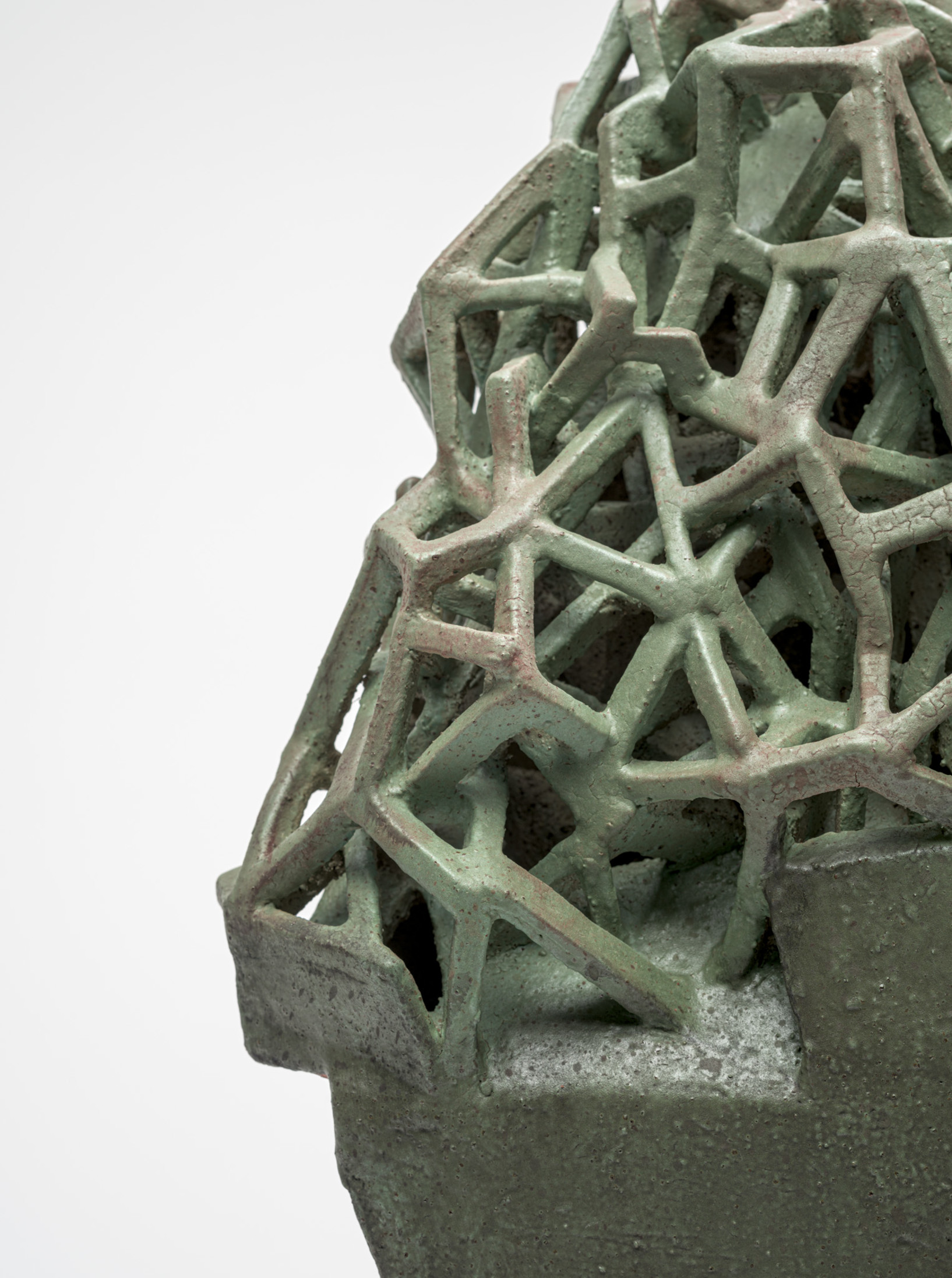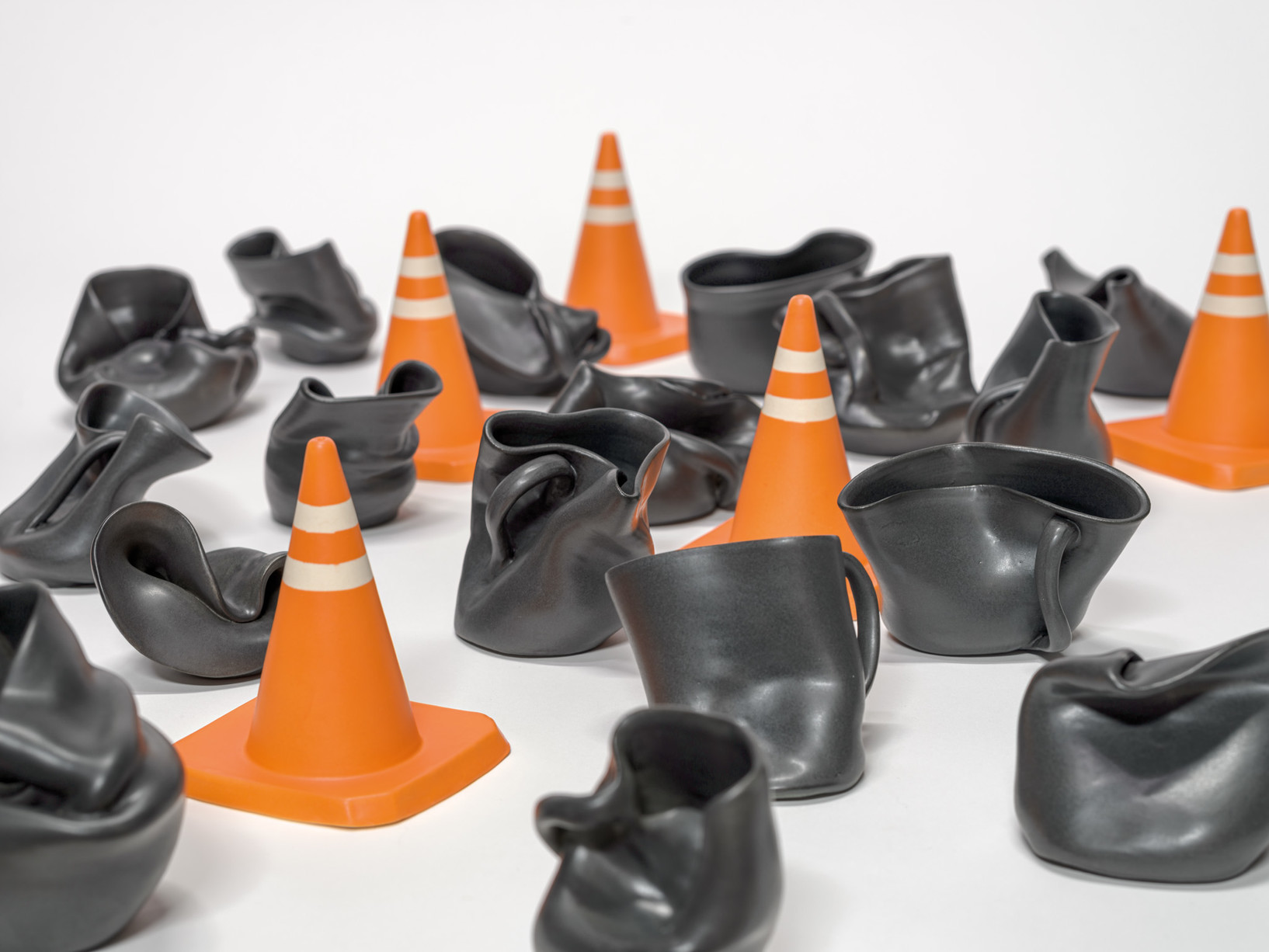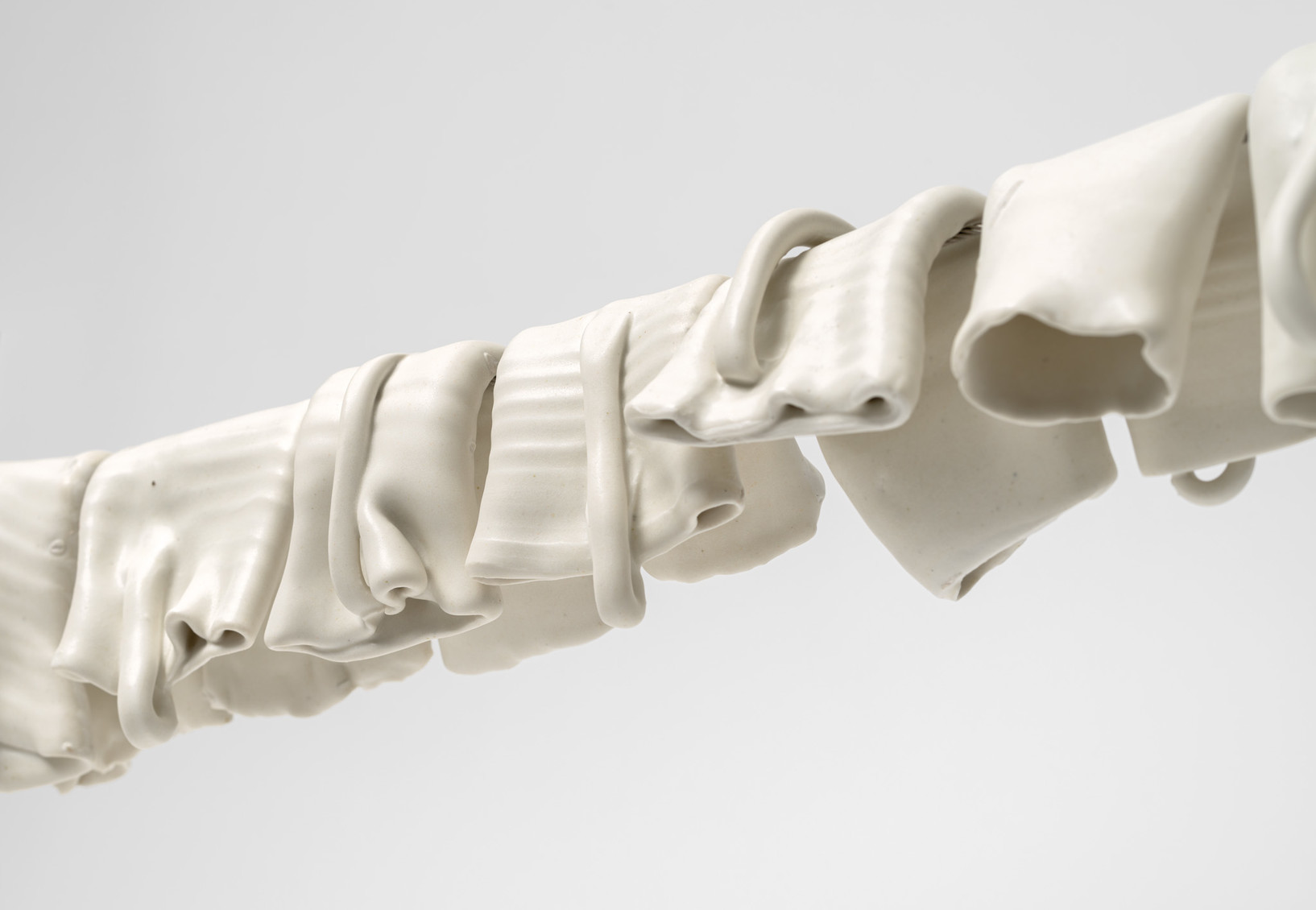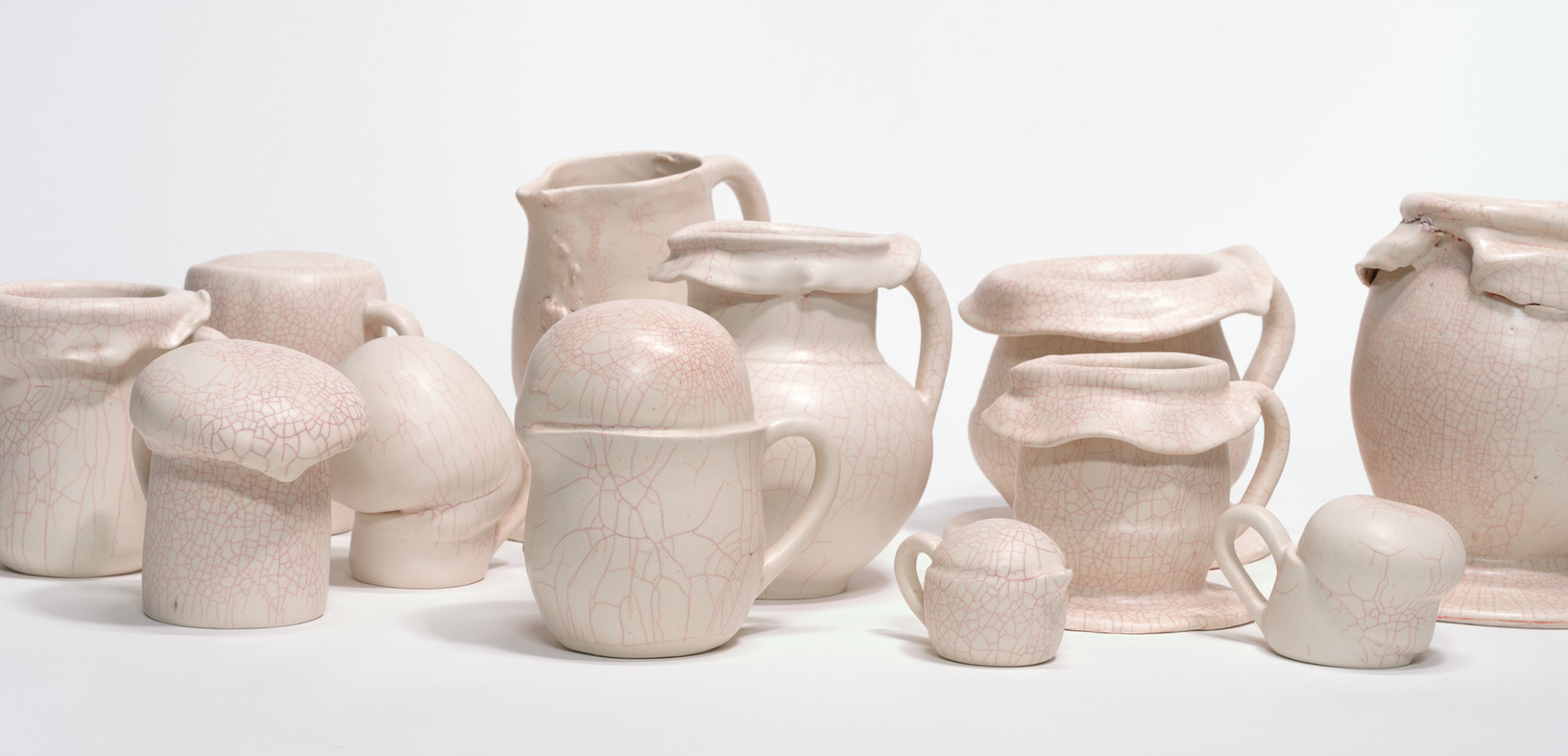 This exhibition is now closed
Seductive surfaces and tough issues – these are ceramics made for the eyes and mind.
In plants, densely interlaced zig-zags offer protection from predators and climatic challenges. In sculptures, they offer excitement; opening up the possibilities of object making in captivating new directions. In riotously glazed works fresh from her Ōhinehou Lyttelton studio, renowned ceramic artist Cheryl Lucas co-opts the distinctive, dynamic forms of Aotearoa's divaricating shrubs, likening their defensive tangles to our necessary isolation during Covid-19. Accompanying these never-before-seen pieces are four significant installations selected from Lucas's extraordinary four-decade career. All explore a range of contemporary issues, from the environmental impact of intensive dairying to the loss and destruction that followed the 2010/11 Canterbury earthquakes.