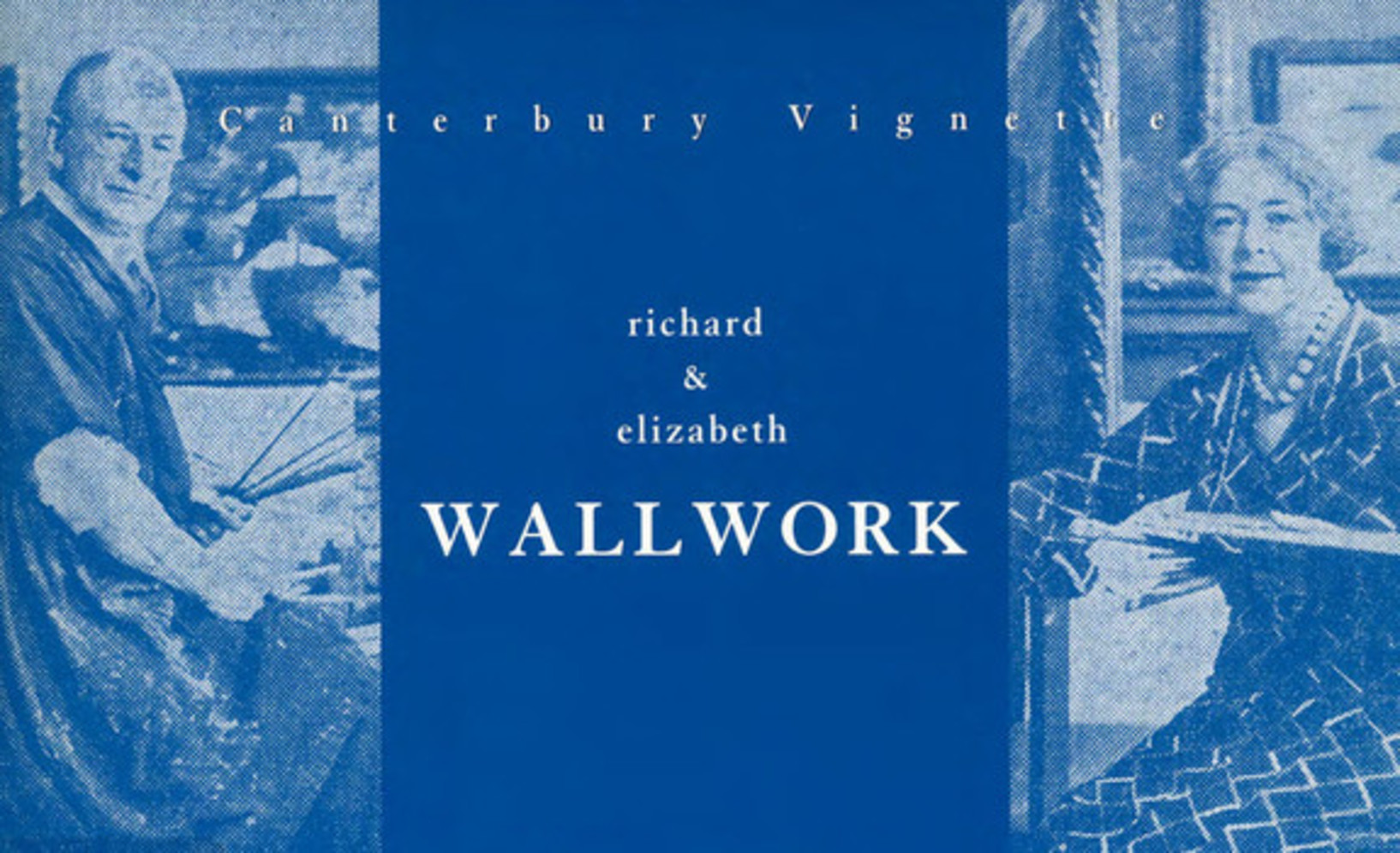 This exhibition is now closed
Richard Wallwork 1882–1955
Elizabeth Wallwork 1883–1969
Over more than 50 years of the last century Richard and Elizabeth Wallwork worked as professional artists. Richard was a much respected teacher and art administrator. Elizabeth focused on portraiture and Richard on the imaginative, anecdotal narrative and illustration. Both shared an interest in the human figure as a subject, and occasionally the landscape, which they explored in a variety of media.
Richard Wallwork was born in Stretford, Manchester in 1882 and his wife Elizabeth (nee Donaldson) at Broughton in 1883. Both attended the Municipal School of Art Manchester from 1899–1906.
In 1906 Richard became a student at the Royal College of Art in London and, over the following four years, he was the recipient of several prizes and scholarships including a travelling scholarship to Europe.
Elizabeth enrolled at the Slade School, London in 1906 where she was considered a promising student and like Richard, she was the recipient of several awards and scholarships.
By 1910 both artists were living back in Lancashire, where Richard had a teaching position at Liverpool Mount Street School of Art. Both had begun exhibiting at the Royal Academy Paris Salon and regional galleries. That year they also married and Richard was appointed life master at Canterbury College School of Art.
Within a short time of their arrival in New Zealand in February 1911, they began exhibiting their work in Christchurch and elsewhere.
At the School of Art Richard quickly encouraged the teaching of graphics, particularly etching, and laid the foundations of that discipline in the school and became a much respected teacher. In 1928 he became Director of the School of Art and administered it successfully through some of the most difficult years of its history.
Both Richard and Elizabeth Wallwork were working members of Canterbury Society of Arts from 1911. Richard served on the council of the society for several terms and was elected president from 1927 to 1928. He exhibited regularly beyond New Zealand, mostly in Britain and Australia, and was commissioned to do a nine-metre mural for the New Zealand Court at British Empire Exhibition, Wembley in 1924.
In contrast to Richard, whose painting had to be a part-time pursuit, Elizabeth had by 1920 established herself as a professional portraitist and maintained a studio at her home in Gracefield Avenue.
During the 1920s and 1930s she developed a reputation for her portraits, particularly of children and women, in both pastel and paint and occasionally in miniature. Like Richard, Elizabeth continued to also exhibit beyond New Zealand.
Richard lived for ten years after his retirement in 1945 and was survived by Elizabeth who died in 1969. Both continued to paint up until shortly before their respective deaths.
During the years that they lived in Christchurch, the Wallwork's made a huge contribution to the art community in many ways and were highly regarded as professional artists.
As this is a combined exhibition it will be a little larger than the others in the Vignette Series and, like the other six exhibitions, will include works from both public and private sources.
The Vignette Series:
John Gibb (1831–1909) 5 February – 5 March
Alfred Walsh (1859–1916) 12 February – 12 March
Charles Kidson (1867–1908) 25 March – 30 April
Leonard Booth (1879–1977) 13 May – 18 June
Grace Butler (1870–1962) 10 June – 6 August
Archibald Nicoll (1886–1953) 1 July – 6 August
Richard (1882–1955) and Elizabeth Wallwork (1884–1969) 26 August – 24 September
Neil Roberts

This exhibition was held at the Robert McDougall Art Gallery in the Botanic Gardens.
Date:


26 August – 24 September 2000

Exhibition number:
685
Collection works in this exhibition
12 items