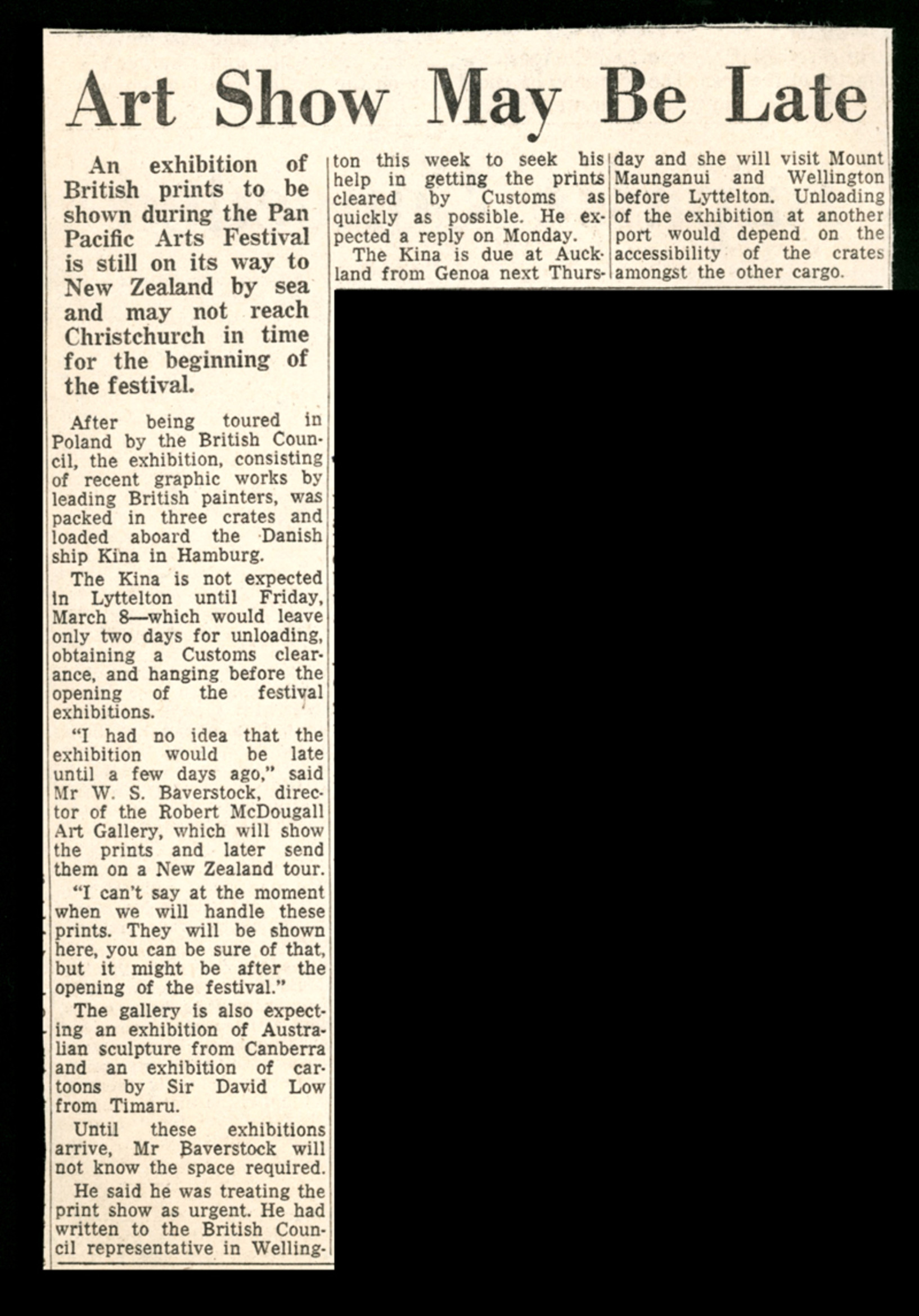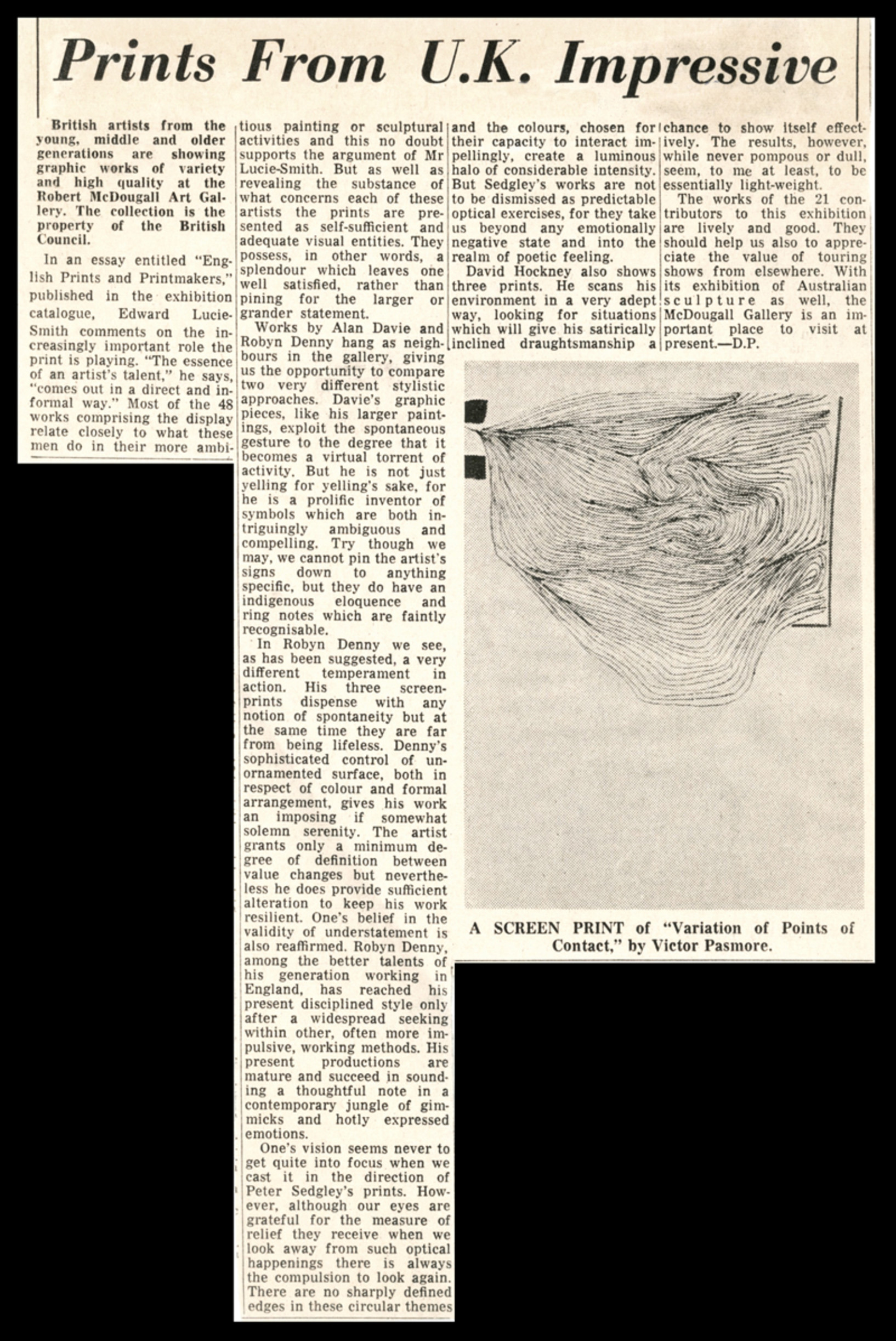 This exhibition is now closed
The Robert McDougall Art Gallery hosted the display of British Artists Prints 1948-1966 as part of the second Christchurch Pan Pacific Arts Festival. The exhibition consisted of 48 prints by 21 artists and served as a brief survey of the revival of interest in prints in England since the Second World War.
Artists such as Bernard Cohen and Robyn Denny who represented the abstract wing of English printmaking; Eduardo Paolozzi, Joe Tilson, Allen Jones and David Hockney who are generally recognised for their close links to Pop Art; as well as Victor Pasmore of the older generation were included in the show.
In the catalogue foreword, writer, poet and art critic Edward Lucie-Smith asserts that because of their smaller format and greater simplicity, prints represent the essence of the artist's talent, the absolutely direct statement.
The exhibition was arranged by the British Council with support of the Queen Elizabeth II Arts Council.
Date:


April 1968

Exhibition number:
24A, 25