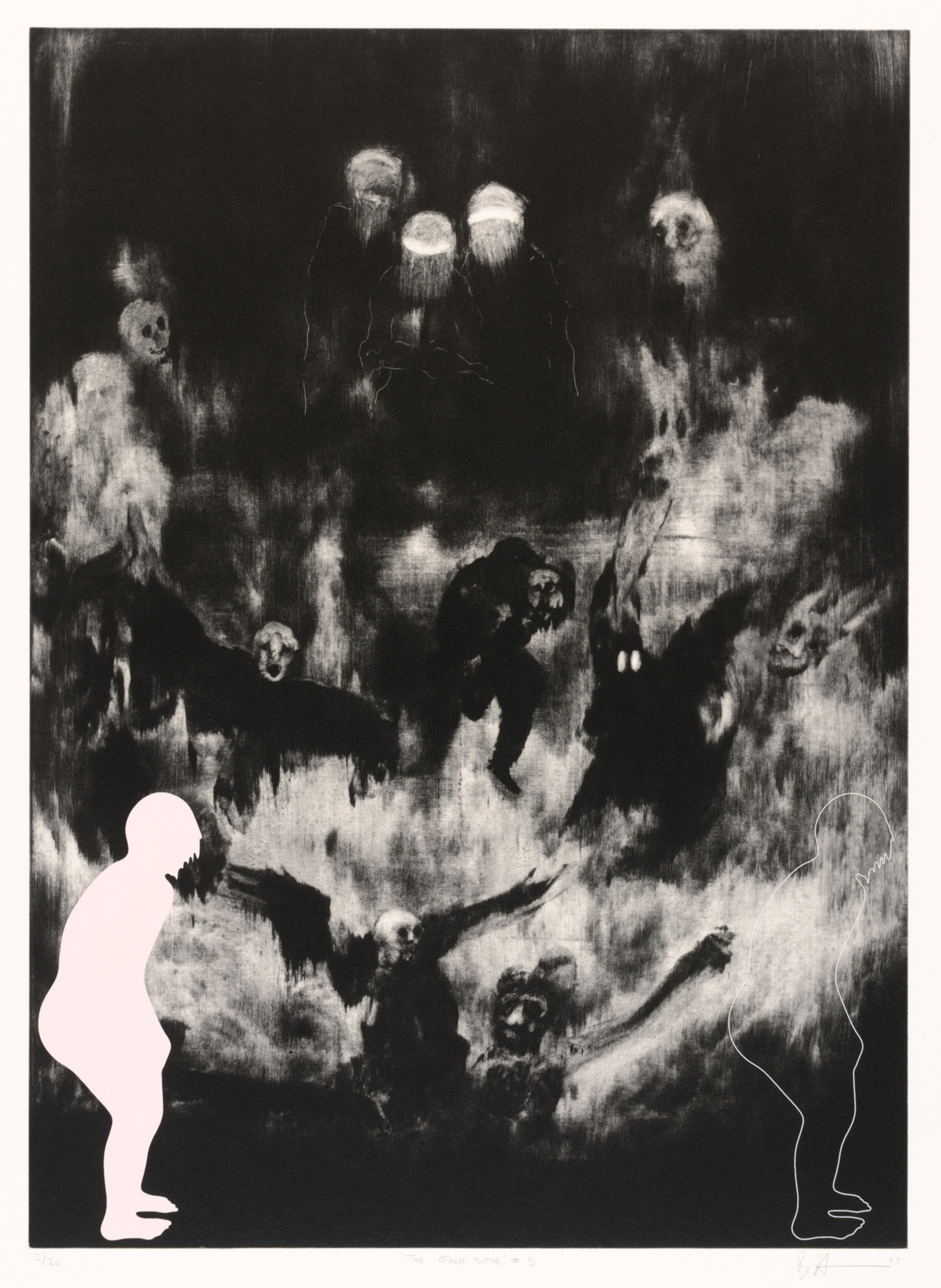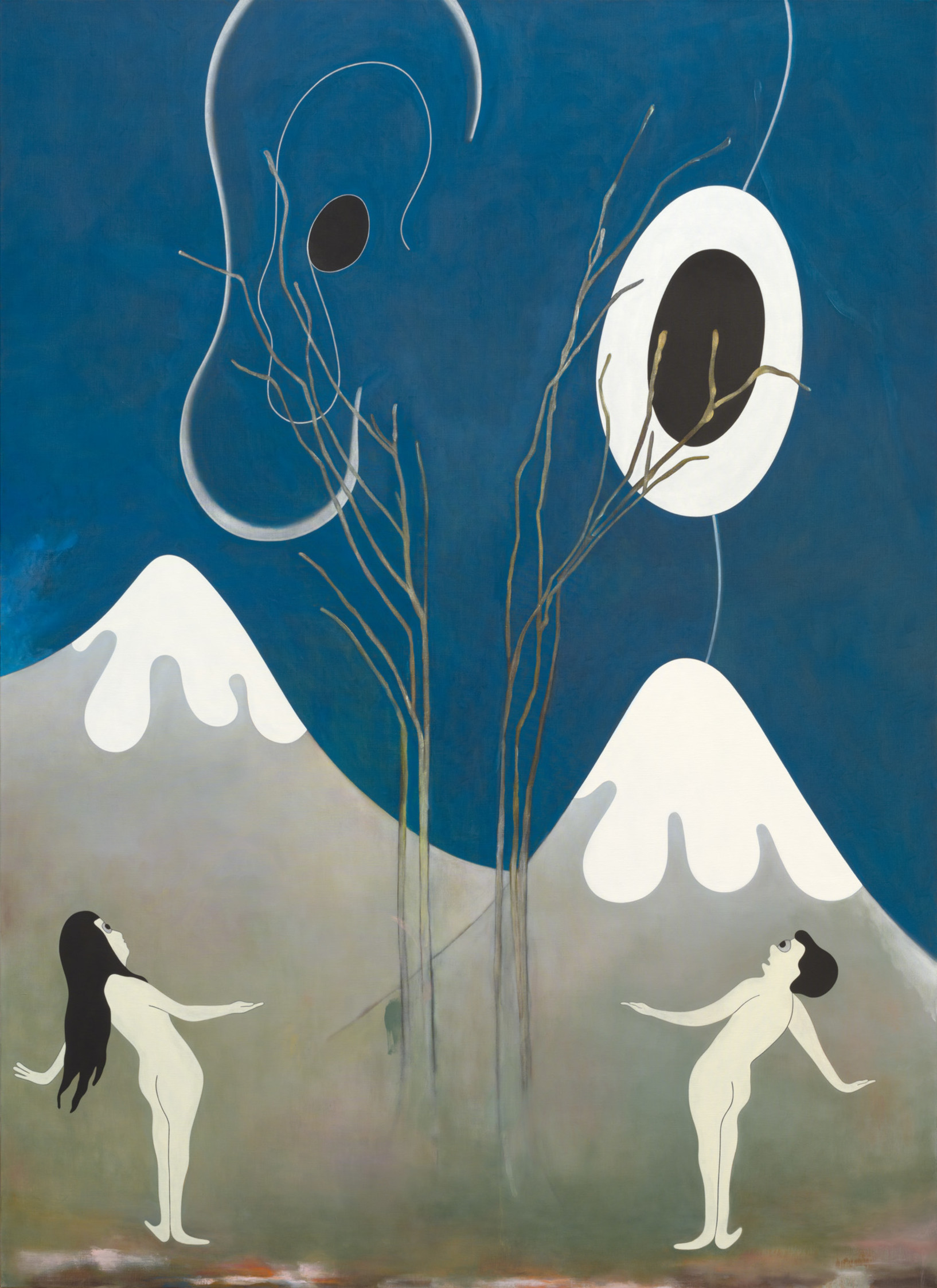 This exhibition is now closed
Brent Harris explores uneasy psychological states in works that are both elegant and grotesque.
Harris's distinctive process begins with automatic drawings – a way of working that allows the subconscious to rise to the surface – which are then progressively refined: figures swim up from inky darkness and revelations appear in the sky, while narrative form begins to emerge from abstraction. Centred around his important Swamp series, this exhibition explores the influence of Edvard Munch's woodcut Towards the forest II on this New Zealand-born Australian artist's work. It includes paintings and prints from a major gift to Christchurch Art Gallery, and an exhibition video in which the artist talks about the making of his work.
Collection works in this exhibition
24 items