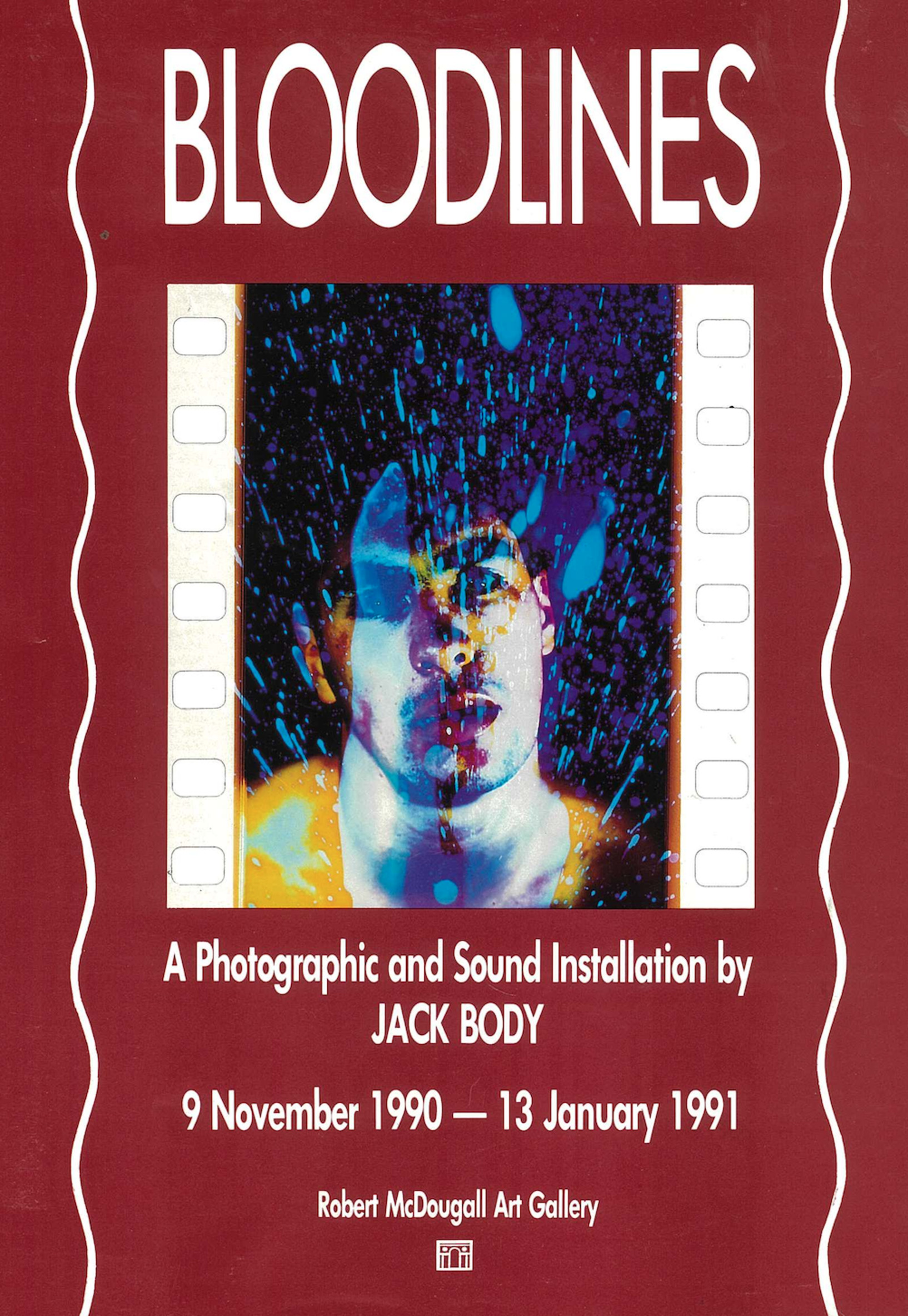 This exhibition is now closed
Jack Body, a Wellington composer, has been working with photography since the early eighties. Music and photography join together in Bloodlines, an installation in which Body explores racial origin and how a person of mixed blood is frequently considered a racial outcast.
The artist believes that 'genetic science teaches us that is is often the mixed strain which has greater strength and resilience. Aesthetic experience shows us that a mixed racial ancestry may produce the greatest beauty'. (J. Body).
David Crossan is responsible for the electronic design of Bloodlines.
('Bloodlines', Bulletin, No.71, November/December 1990, p.2)
Date:


9 November 1990 – 13 January 1991

Exhibition number:
468