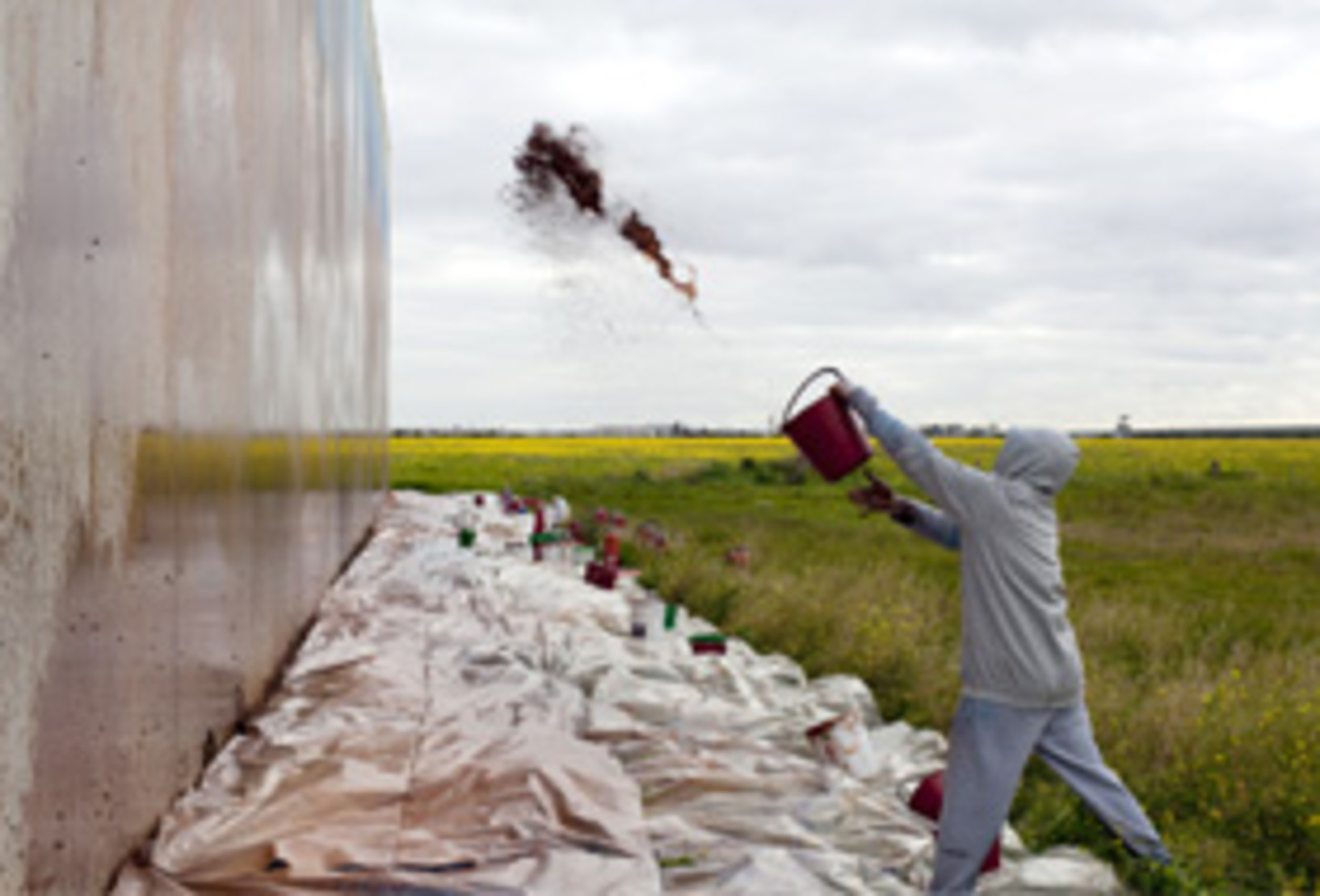 This exhibition is now closed
An explosive work of art in the central city.
On Saturday 10 November, Melbourne-based artist Ash Keating created Concrete Propositions, a huge, abstract painting on a Worcester Street wall revealed by demolition.
Created by throwing, spraying and firing paint from the likes of buckets, weed sprayers and fire extinguishers onto a concrete wall, Concrete Propositions is presented by Christchurch Art Gallery and Gap Filler.
Keating is a Melbourne born and based contemporary visual artist, who has been working professionally since 2004. His practice ranges from site-specific, conceptual, collaborative, mixed media installations, public and gallery based projects created both throughout Australia, and also internationally in residencies and exhibitions in Chile, Korea, Indonesia, Japan and New Zealand.
The wall work is not Keating's first. In September this year, Keating painted a 50 metre-long, 10 metre high tilt-slab warehouse building on the edge of Melbourne's Western District Industrial Park. He used the colours of the surrounding farmland to propose what he described as "a camouflage aesthetic for the surfaces of these imposing concrete block structures.
The public were invited to join Keating on the site between 9am and 1pm on Saturday 10 November to watch the painting emerge and even lend a hand with filling containers.
The work can be viewed from Manchester Street between Gloucester and Worcester.
Related reading: Outer Spaces