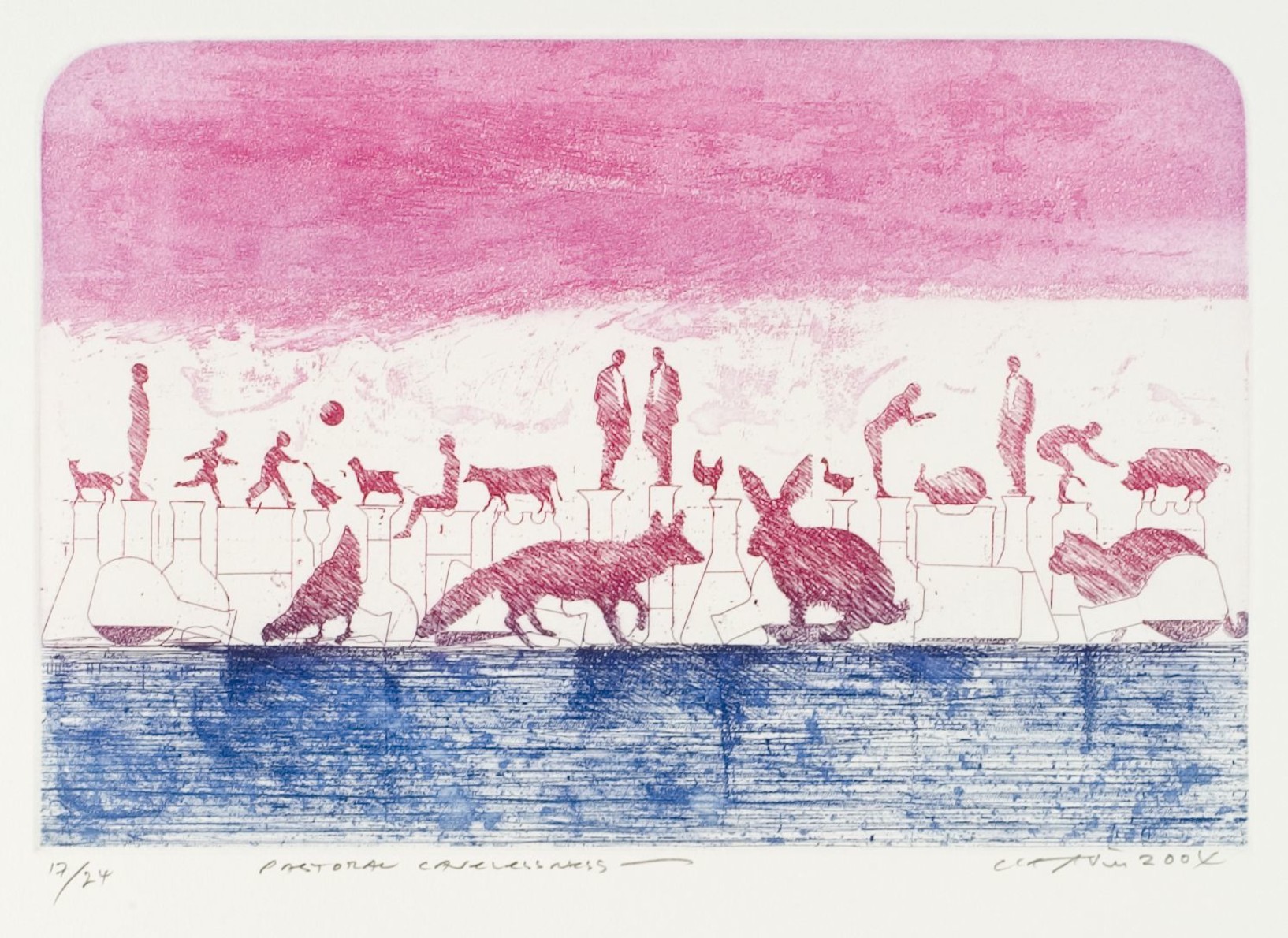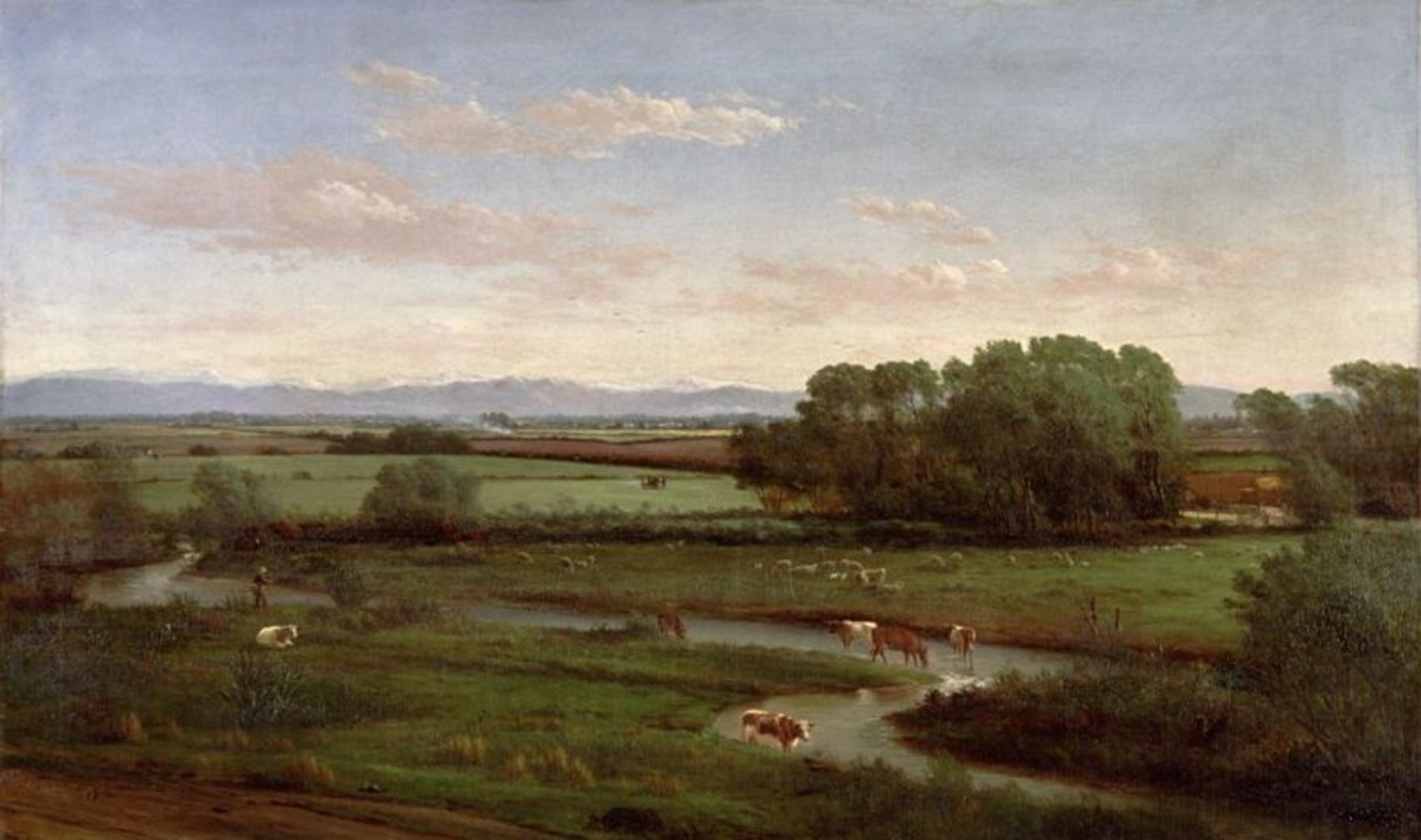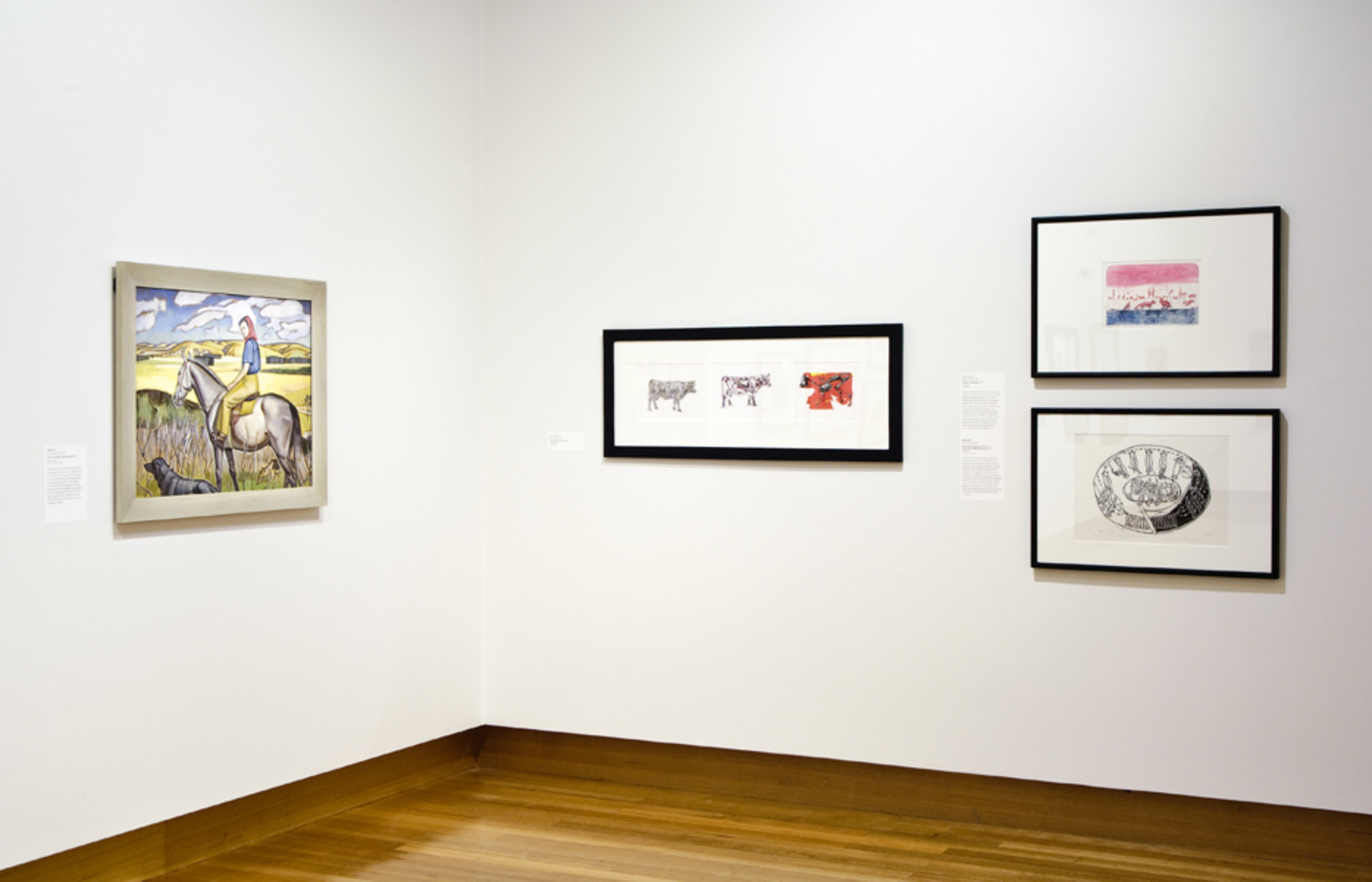 This exhibition is now closed
An exhibition of works in the pastoral tradition, a genre of art representing the idealised portrayal of country life.
The pastoral tradition in art is the idealised portrayal of country life, often idyllic views of a tamed countryside inhabited by shepherds and livestock. An Idyllic Country brings together a collection of paintings, watercolours and prints spanning several centuries, and includes works by seventeenth-century Dutch artist Danker Danckerts, British artists Joseph Turner, John Arnesby Brown and Gwendolin Raverat and New Zealanders John Gibb, Evelyn Page and John Weeks.
Alongside these serene views of the countryside are several examples by Barry Cleavin and Bing Dawe that comment on the abattoir as the inevitable fate for livestock and provide a striking contrast to the tranquil landscapes.
Date:


15 May – 8 August 2010

Exhibition number:
843
Collection works in this exhibition
28 items