Exhibitions
Events
On display
Exclusive Tours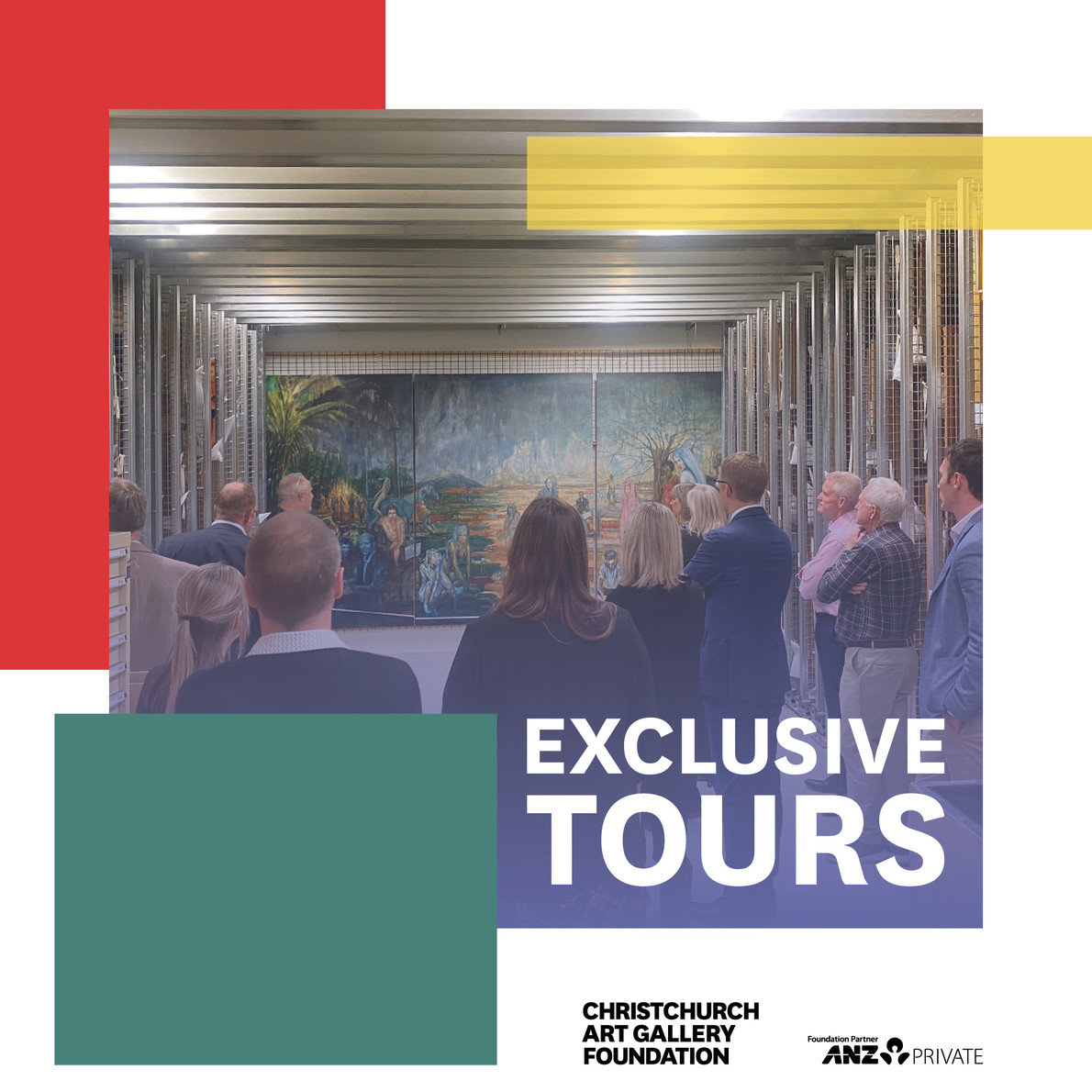 Tour
Past event
Christchurch Art Gallery Te Puna o Waiwhetū
$50 per person (groups of 15-20 guests per night)
Rustle up a group of friends, treat your staff or impress clients with a tour through unseen parts of the Gallery...
Secure your exclusive behind-the-scenes tour of Christchurch Art Gallery Te Puna o Waiwhetū. Enjoy a drink and a chat with director Blair Jackson and Jacq Mehrtens from the Christchurch Art Gallery Foundation, before being taken on a journey through the Gallery's contemporary and historic collection stores.
Monday and Tuesday evenings from 5.30–7.30pm
$50 per person (groups of 15-20 guests per night)
Limited places. BOOK NOW to secure your spot!
Email Jacq Mehrtens to book: jacq@christchurchartgallery.org.nz