Exhibitions
Events
On display
Dr Sketchy's Life-Drawing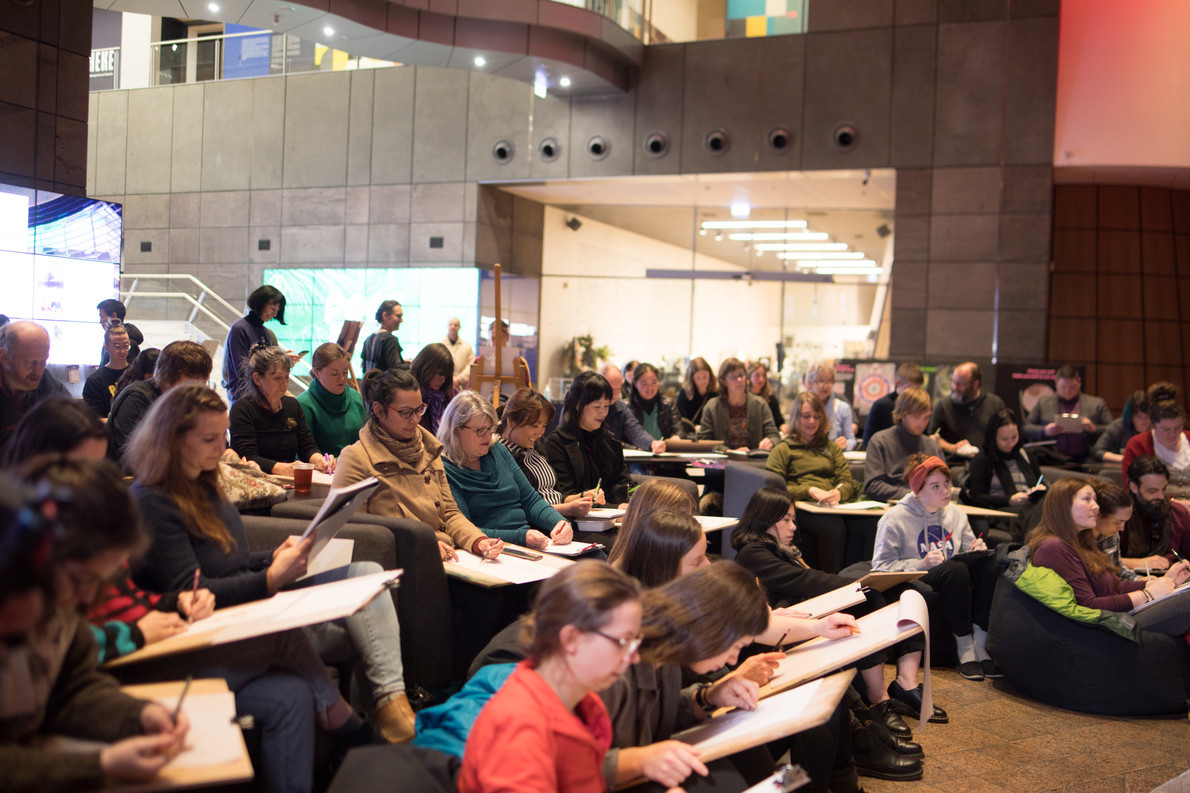 Special Event
Past event
Bayleys Knight Frank Foyer
Free
Dr Sketchy's returns to bring an evening of life drawing with a twist.
This will be taking place alongside Qtopia Pride Market. Peruse some quality, handmade goods!
All artistic abilities welcome to join a queer-friendly crowd, with a range of drawing personalities – from shy to OTT. Dress ups are welcomed!
A variety of art materials are provided, or feel free to bring your own.
Caution: adult themes and humour, but no actual nudity. PG rating estimated – progressive families with teens welcome. Drinks for sale from our pop-up bar.