Exhibitions
Events
On display
Artists at Work: Marian Maguire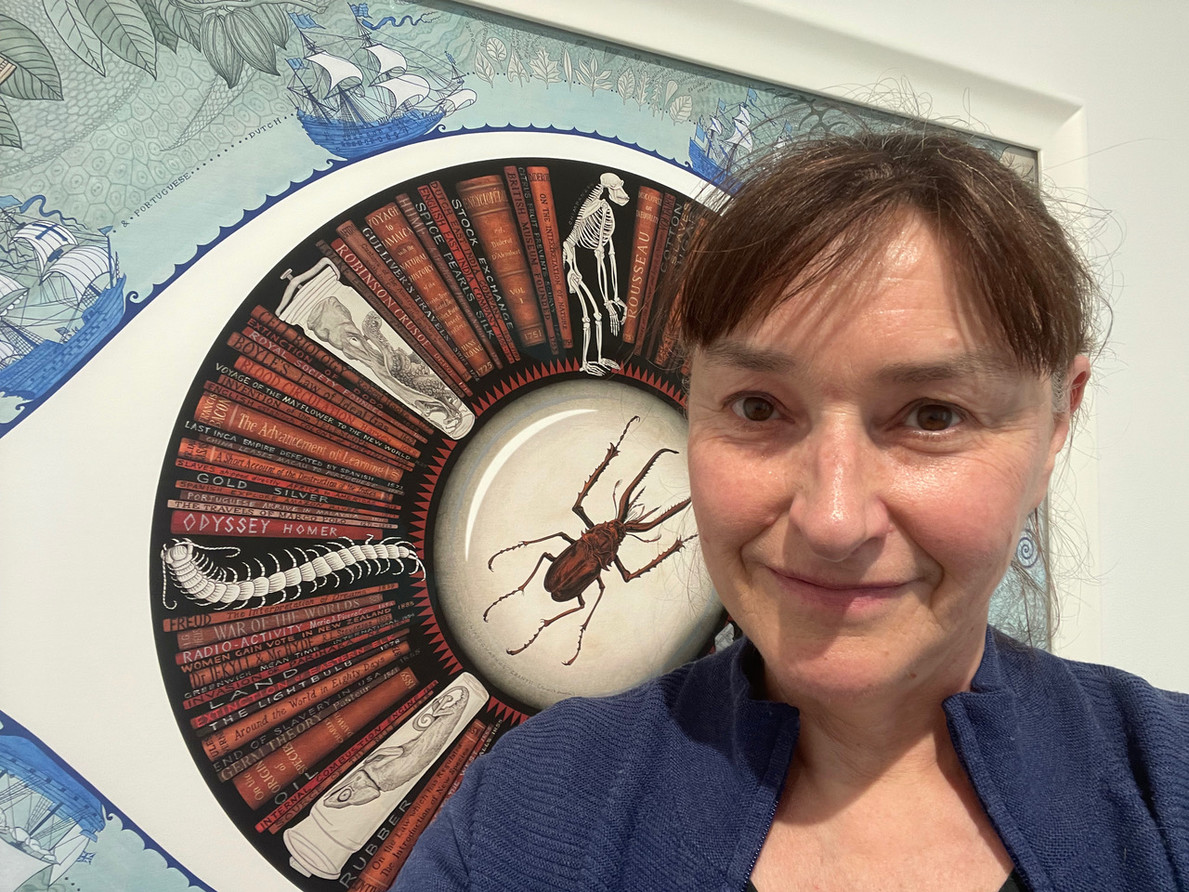 Friends
Past event
$25 [Friends Only Event]
Join the Friends for our next Artists at Work event. We are delighted to announce Marian Maguire as our artist for October.
Marian has just finished a major series of prints called 'The Enlightenment Project'. This work is the visual expression of Marian's own journey of enlightenment as she attempts to come to grips with Western history and culture. Culminating in its expansion around the globe and arrival in Aotearoa New Zealand.
Marian Maguire is best known for her investigations of history and myth. She has exhibited widely throughout New Zealand and in the UK, Europe and Australia. Her work is held in major public collections in both Aotearoa and the UK.
* This studio is located in the Christchurch Central area
* Ticket holders will be advised of the studio address, via email, two days prior to the event