Related reading: The Golden Age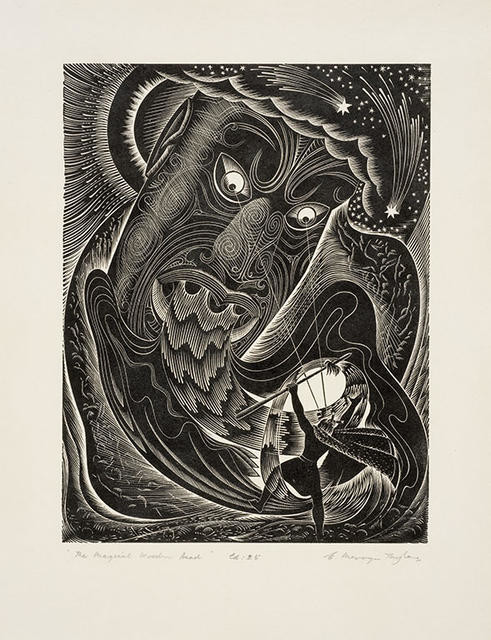 New Zealand's most respected wood engraver, E. Mervyn Taylor remains renowned for his delicately engraved and beautifully designed prints. He was drawn to Māori mythology for much of his subject matter, in particular George Grey's collected legends published as Polynesian Mythology in 1855.
In this work he depicts the myth of the Ma- ori sorcerer Hakawau defeating a carved magical wooden head whose stare will cause death to anyone who looks at it. As with his contemporary British artists, Taylor's wood engravings were also used for illustrative purposes, and in 1946 he produced a limited edition book of his wood engravings through Christchurch's Caxton Press – which can be seen elsewhere in the exhibition.
'A book of wood engravings' by E Mervyn Taylor is in the Robert and Barbara Stewart Library and Archives and can be viewed by appointment