Postcard From...
Josephine Rout, London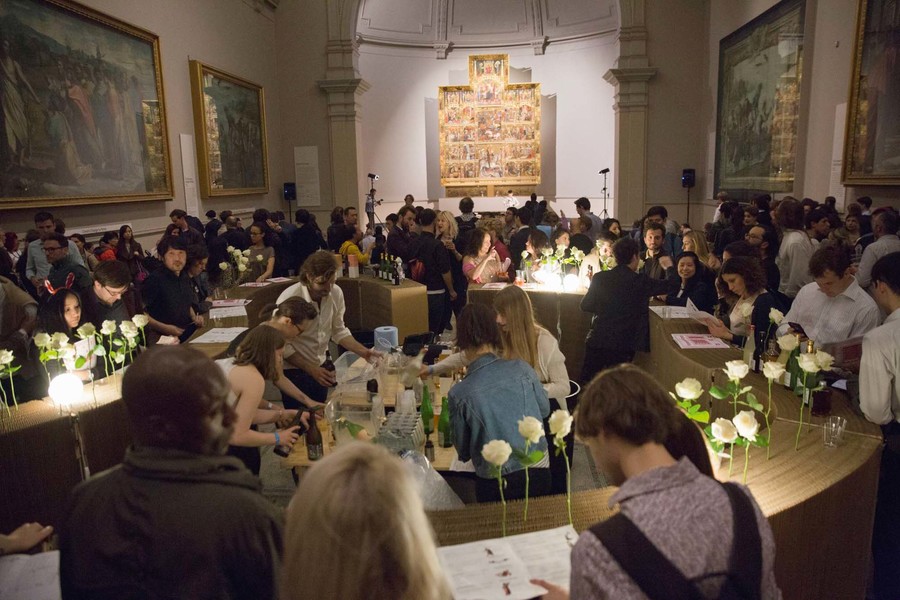 Kia ora Ōtautahi
Earthquakes, tsunamis, fires and floods – Christchurch certainly knows how to remind the world it exists. I moved to London just after the September earthquake in 2010 and since then my life here has been punctuated by worry for my hometown. It is strange to be on such sturdy land. But it is here in this conflicted and complicated city that I have managed to find a state of equilibrium – living in a Hackney warehouse and working as an assistant curator in the Asian Department at the Victoria and Albert Museum.
I still have trouble telling people what I do – often lapsing into awkward laughter as I can't quite believe it myself. The V&A has an imperial grandeur that is difficult to reconcile with my own uneasy ex-pat Pākehā identity. However, after I've walked through the galleries that lead to our offices, filled with Rodin sculptures and the glittering snuff boxes of Frederick the Great, my insecurity dissipates. The people I work with are funny, generous and encouraging. There is a true sense of whānau in our department that I am fortunate to have found so far from home.
Every day is different. I can go from handling Ming vases to answering enquiries regarding Hello Kitty or meeting with a visiting Japanese designated Living National Treasure. My main responsibility is looking after the Toshiba Gallery of Japanese Art, the refurbishment of which was my first major project. Last year I organised a Friday Late event to celebrate this, entitled Neo Nipponica. We invited artists, designers and performers to take over the museum for an evening. Highlights included a pop-up saké bar by SoHo+Co, Frank Chickens and a glowing kimono made from genetically modified silk by Sputniko! I was also able to collaborate with Kentaro Yamada, a fellow 'Japantipodean' based in London. I was thrilled to see his work, Vertical No. 1 (2008), on display at the reopening of Christchurch Art Gallery.
New Zealanders have always told me that the best thing about living in London was getting out of it, either to the countryside or the continent. Not for me. I get a great sense of relief when returning to London. Back to a place where the vast wealth of opportunity is dulled by a healthy dose of apathy. When I do leave, it's mostly to see the sea. My colleagues are bemused by my trips to the coastal towns of the South East. But places such as Margate remind me of New Zealand, as both have a similar sense of global isolation. Despite being described as 'Shoreditch by the Sea', there is a tension between the locals and the down-from-Londoners seeking cheaper rents and bigger studios. This is the Brexit heartland after all.
Recently I realised that I've only ever lived on islands. New Zealand, Japan and Britain are all defined by their coastlines, a geographic feature widely blamed for narrow mindedness and notions of national superiority. I think that's unfair, and it ignores the ambiguity of the sea. Rather appropriately then, my most recent project is a display based on the multiple adaptations of Hokusai's iconic print Under the Wave off Kanagawa (1831), better known as The Great Wave.