Miles: A life in architecture
Celebrating the achievements of leading New Zealand architect Sir Miles Warren
Best known for the Christchurch Town Hall and Wellington's Michael Fowler Centre, Sir Miles Warren is the doyen of post-war New Zealand architecture, the first New Zealander to be knighted for services to architecture, an Icon of the Arts Foundation of New Zealand, and a leading figure in the arts in Christchurch. The garden at his Governors Bay home, Ohinetahi, beautifully crafted by Miles with his sister Pauline Trengrove and her husband John, has also secured for him a reputation as one of our most remarkable garden designers.
The exhibition Miles: a life in architecture, mounted in celebration of Miles's 80th birthday, presents him as an architect, as a traveller and watercolourist, as a sensitive designer working within the constraints of heritage build- ings as diverse as St Augustine's Church, Christ's College, the Cathedral of the Blessed Sacrament and New Zealand Parliament House, and as a gardener.
Miles Warren began his career in architecture as a sixteen-year old pupil of Cecil Wood, while studying in the evenings at the Christchurch Atelier - part of a distance learning programme for architectural students unable to study at the University of Auckland's School of Architecture. After a period combining work and on-the-job training, with evening class work at the Atelier, Miles moved to Auckland to complete his studies as a full-time student.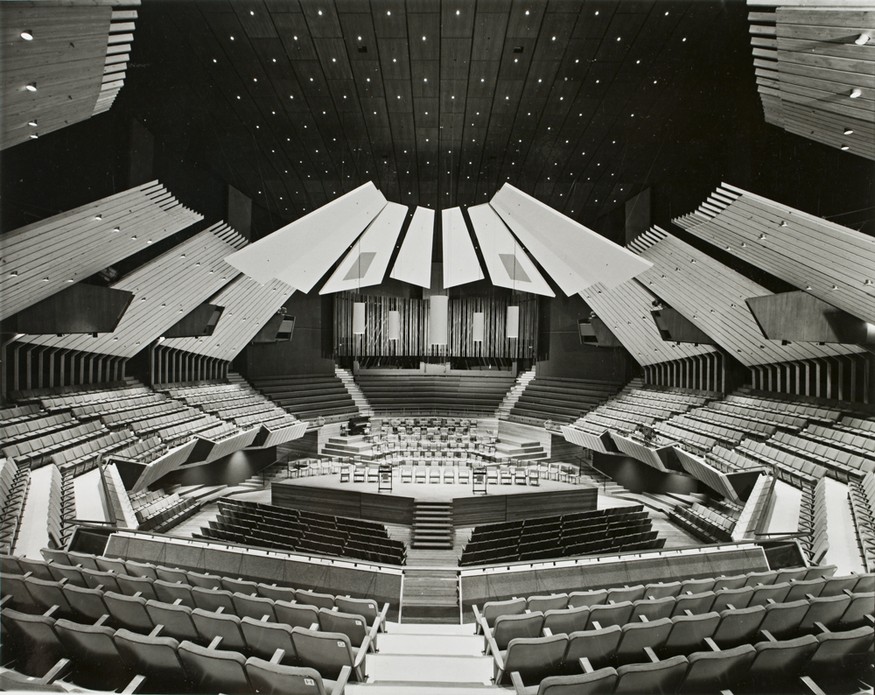 Miles: a life in architecture provides a comprehensive survey of some forty years of architectural practice.
After graduation Miles returned to Christchurch, to the office of architect Bill Trengrove, before heading to London in 1953. There he worked for a time in the architectural office of the London County Council, developing the Alton West Estate at Roehampton Lane – a modernist mid- and high-density residential project. Miles was strongly influenced by contemporary Danish and Swedish architecture, introducing his own version of the Danish enfamiliehuset in the reinforced concreteblock houses with which he was so closely identified; houses characterised by their steeply pitched 45-degree eaveless roofs just one room wide, low door-height single-storey walls, and fair-face concrete lintels with expressed form work. These classic Miles Warren houses revolutionised domestic architecture in Christchurch and much farther afield, being imitated by many.
Soon after returning to Christchurch, Miles joined forces with former fellow student Maurice Mahoney, creating the firm that still carries their names: Warren and Mahoney. Their first project, the spare, modernist Christchurch Dental Nurses' Training School of 1958-9 was followed by a succession of fine buildings that established Warren and Mahoney's reputation – buildings such as the seminal Dorset Street flats, Carlton Mill flats, the Christchurch Wool Exchange in Whiteleigh Avenue (now a church), the Harewood Crematorium, his own residence and office at 65 Cambridge Terrace, and, most impressive of all, the residential blocks and chapel at Christchurch College (now College House).
A constructivist aesthetic and modularised construction was as characteristic of the early commercial buildings as concrete block and fair-face concrete was of the early houses and flats. It was first employed in the Chapman Block at Christ's College, and then in several mid-rise office blocks such as the SIMU Building, Canterbury Frozen Meats office, the CML building and Insignis House.
Opened in 1974, the Christchurch Town Hall was the most ambitious and complex of Miles Warren's buildings from the first twenty years. It marks the culmination of his interest in modernism, and is a convenient milestone marking his growing fondness for the eclectic, often wilfully decorative forms of postmodernism, a 1970s reaction against the functionalist ideals of modernism. The contrast between Christchurch's Town Hall and Wellington's Michael Fowler Centre (in many respects closely similar projects), is the contrast between the culminating work of Miles's first two decades, and the new aesthetic which came to mark his work of the late 1970s and 1980s.
By now Warren and Mahoney was a substantial practice employing a large team of architects, and with an office in Wellington as well as Christchurch. The mid-rise office buildings of Christchurch began to make way for high-rise projects generated by the rebuilding of Wellington, and the growing commercial prosperity of Auckland. The New Zealand Government commissioned a splendid Chancery building for Observatory Circle in Washington. Warren and Mahoney's first all-brick building, it was designed to be contextually appropriate in a neighbourhood of brick Georgian-styled houses and the adjoining British Embassy by Edwin Lutyens.
Two buildings – Union House in Auckland from 1982, and Trust Bank Canterbury three years later - saw Miles explore a new functionalist aesthetic, with the structure of the buildings expressed externally. These were countered by the more decorative forms that characterise buildings such as Clarendon Tower in Christchurch, Wellington Club and 80 The Terrace, and Wellington's Bowen House. Yet others - the TVNZ Network Centre in Auckland, National Insurance House in Wellington and the closely similar Sofrana House in Auckland - are sleek buildings with taut skins of reflective glass and metal. Rotorua's Civic Centre, the grand Mulholland House near Wanganui, and, especially, the superbly crafted St Patrick's Church of Napier, are the most rigorous and perfect of Miles's postmodern designs.
On retiring from Warren and Mahoney in 1994, Miles took with him his old school and long-term client, Christ's College. Over the following years he continued to add to that extraordinary collection of heritage buildings, while also practising as an independent architect from home. In a recent project – again working with heritage buildings – he bridged two grand Park Avenue buildings, one a house by Hurst Seager and the other a house by his former employer and mentor, Cecil Wood, to produce the 'Parkbridge' apartment complex. It is one of the most appealing adaptive reuses of heritage buildings achieved in recent years. Now, in the concluding months of his 80th year, Sir Miles Warren is still an active and energetic architect.
Miles: a life in architecture provides a comprehensive survey of some forty years of architectural practice. It also offers a selection of architectural watercolour paintings supporting his building proposals; a number of travel watercolours – meticulously observed and lovingly executed studies of buildings and architectural details – and unsuccessful competition entries for two museum projects, the Museum of New Zealand and Christchurch Art Gallery. Informal video interviews by Gerard Smyth introduce the exhibition visitor to Sir Miles, his sister Pauline and partner Maurice Mahoney. Large models present the Washington Chancery and Christchurch College Chapel in the round, and a final selection of photographs takes the visitor on a tour of the garden at Ohinetahi.