B.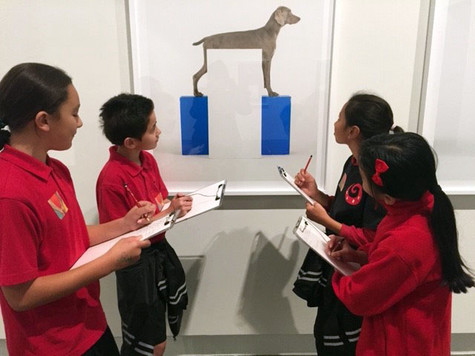 Ridogulous is our new favourite word
Note
Bishopdale Primary School's art experts are back, and they've been checking out William Wegman: Being Human.
Their review? Ridogulous. (Dear Oxford Dictionary, please make this a real word.)
Kia ora Acacia, Brook, Jessica, Aiyanna, Jairus and Murtaza – ka kite, see you again soon.