B.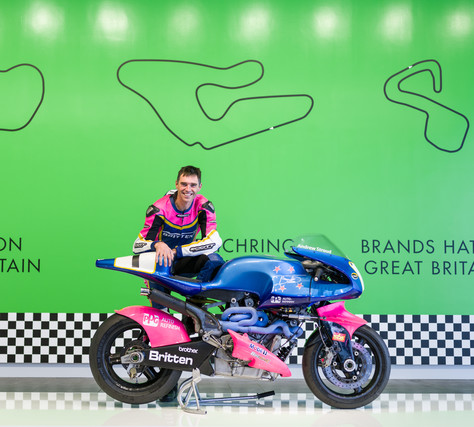 #mygreatbritten
Exhibition
We're extremely pleased to have Billy Apple's GREAT BRITTEN! exhibition at the Gallery. A celebration of the ingenuity of the bike's builder, John Britten, that blurs the line between life and art, it's drawing bike lovers and art lovers alike into the Gallery in droves. And it's pretty clear that, although not everyone is up for building a superbike in their garage, lots of you really love your wheels.
So we're inviting you to share them with us. Just take a photo of your best bike moment, upload it to Facebook, Instagram or Twitter, and tag @chchartgallery and #mygreatbritten before 21 August, and you've magically been entered into the draw to win a Bobbin Bramble bicycle from Lyttelton Bikes. It's that easy.
We'll announce the winner on 31 August. Full Ts and Cs are here.
Whatever bike community you belong to – whether your ride of choice is a tandem, a vespa, a Harley or a tricycle – we want to see your wheels!