B.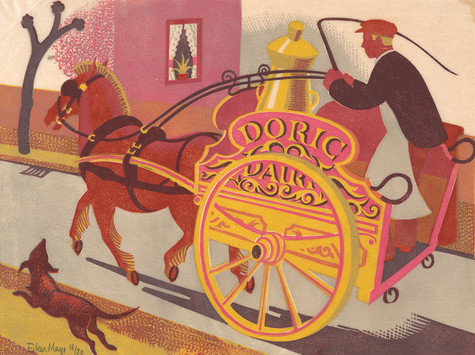 Colouring in: Doric Dairy
Collection
In the old days, milk was delivered to people's homes by horse and cart. The milk was ladled into tin pots (called billies) from a big metal urn. Can you find the urn where the milk is kept in this linocut? What colour is it?
Look at the way the artist has used lines and colours in this artwork.
Where do you think the horse and cart might be going to deliver milk next?
What is the dog doing? What do you think the two animals are thinking?
What do you see in the window near the tree?
The cart is pink and yellow. What colours will you choose? Download the colouring sheet here. When you're finished, you might want to take a photo of your work and ask an adult to tag us on social media (#chchartgallery).