B.
Around the world in just under 3 years
Behind the scenes
The team here at the Gallery are currently preparing Mark Adams's Cook's Sites exhibition which opens at our Tuam Street gallery on 25 January.
Alongside Mark's stunning black-and-white silver bromide photographs of sites in Dusky Sound and Marlborough Sounds in the South Island, sites that Captain Cook and his crew visited during his voyages round the world in the late 1760s and 1770s, is the Christchurch City Libraries' edition of James Cook's A Voyage Towards the South Pole and Round the World (London, 1777). The two volumes are illustrated throughout with engravings relating to Cook's travels including images of Māori taonga, a view of Dusky Sound with Māori inhabitants and a detailed map of Dusky Sound and Resolution Island in Fiordland.
Spending almost three years on a ship posed many problems, not least of which was the occurence of scurvy. One of the more innovative ways in which Cook kept scurvy at bay was to put down a brew of spruce beer for the crew at Dusky Sound, using the needles of the Rimu tree, a branch of which was duly illustrated in his journal, seen below.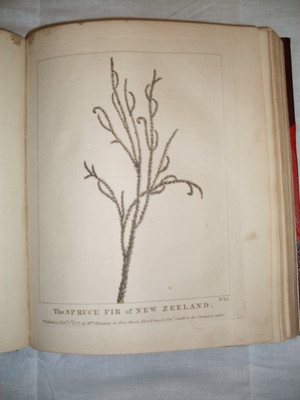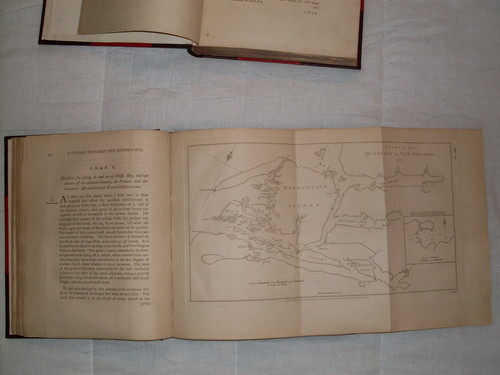 Cook's first journey round the globe took just under three years to complete. He departed England on 26 August 1768, not to return until 12 July 1771.