B.
A Caxton Miscellany
Behind the scenes
Make sure you head along to check out A Caxton Miscellany: The Caxton Press 1933-1958 which is now on display at Central Library Peterborough.
The exhibition presents a range of beautifully designed and printed books as well as ephemera and typographical escapades printed at the Caxton Press, one of one of New Zealand's leading 20th century publishing houses, over a twenty-five year period from 1933 to 1958. A highlight of the exhibition is the illustrative work of Leo Bensemann whose retrospective exhibition at the Christchurch Art Gallery was on display for only 12 days prior to the 22 February earthquake which forced the Gallery to close. The Peterborough street library is a very appropriate location for this exhibition as many of the items on display were printed in the same neighbourhood at various locations on Victoria, Colombo and Peterborough streets.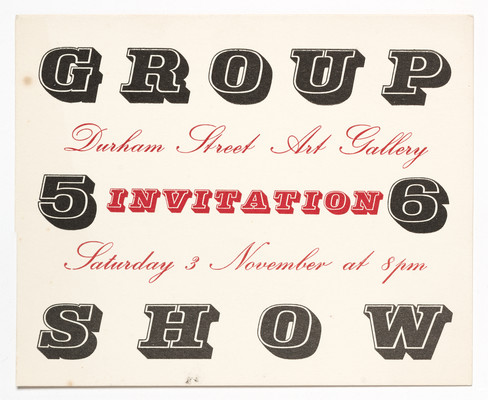 Peter Simpson, Leo Bensemann's biographer, is delivering a lecture tonight focusing on the working relationship between Denis Glover and Leo Bensemann at the Caxton Press during the 1930s, 40s and 50s. This is a must for anyone with an interest in either of these two gentlemen and the work they produced at the Caxton Press. Details can be viewed here.