B.
When Dallington was green (not red)
Behind the scenes
It has dirty yellows and dun-greens, under silvery mid-winter light. You might even call it drab, a deliberate exercise in the un-picturesque. It's Dallington many decades ago, as seen by Russell Clark – a painting which, on an ordinary day, you might find yourself walking right past.
But this week, as the residents of Christchurch's eastern suburbs pore over the new colour-coded maps of the city, and as those who find themselves in 'the red zone' begin to reckon with the hugeness of what's ahead – with clearing out, letting go, setting up somewhere else – Clark's subdued little slice of riverside takes on a different emotional colouring.
The Christchurch Art Gallery's 'geo-tagging' team place Clark's painting just east of the Gayhurst Rd bridge, where many of the poor houses currently have the punch-drunk look of boxers forced back into the ring for several bouts too many. That would put Clark's view right on the edge of the red zone: the left bank inside it, the right one out.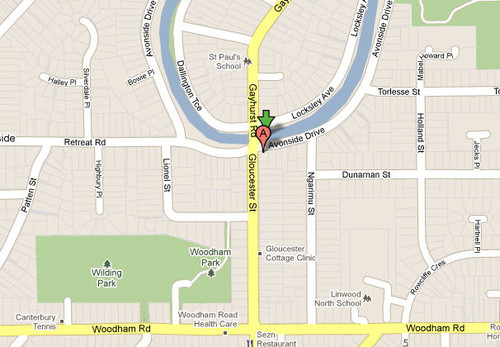 Having grown up near this stretch of river and lived near it again when I came back to Christchurch three years ago, I have a hunch that Clark's painting actually portrays a spot deeper into Dallington and a bit further upstream, near a tree-shadowed curve in the river that local kids used to call 'the spooks' (a good place to fish, according to primary-school legend, although I never saw anyone strike it lucky there).
If I'm right though, sadly, this also places Clark's view completely in the red zone. How this homely stretch of riverside will look in several years is hard to imagine right now – a park? a wasteland? a phantom suburb? In the meantime I'm glad Clark's modest view is here, one reminder of how it was.