B.
Trans Tasman
Behind the scenes
In 2008 I was employed as an Art and Object Handler at the National Maritime Museum and Royal Observatory, in Greenwich, London. About halfway through my year working there I was sent on a course which focussed on the safe handling and movement of oversized, heavy sculptures. The course involved workshops, lectures, and a very interesting array of people from galleries and museums throughout the UK, and was held at West Dean College, which stretches over 10kms along the Sussex South Downs and Lavant Valley in Chichester, South East England.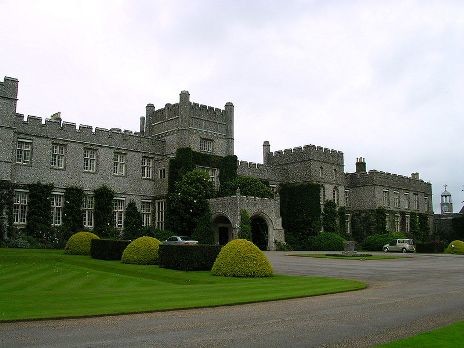 I spent the week housed in the West Dean Estate, previously the home of Edward James, and renowned for its extravagant tapestries and Salvador Dali's iconic Mae West's Lips Sofa. Suffice to say, it was the best week at work ever.
Until now.
Christchurch Art Gallery recently won the Selecon Award for Exhibition Excellence in the 2010 Museums Aotearoa Awards. This was specifically in relation to Brought to Light, our re-hang of the permanent collection, which was a huge collaborative effort by all gallery staff.
Aside from the award - which was very well recognised by media and gallery peers alike - there was a trip to Australia for one lucky recipient. Somehow that fell into my lap, and I was extremely grateful for the opportunity.
I spent a couple of days in Brisbane and a week in Melbourne. The core purpose of the visit was to study many aspects of Australian galleries as an art enthusiast and a general punter, but more consciously from a professional design and architectural viewpoint, taking into account thoroughfares and visitor circulation, display methods (including exhibition furniture, plinths, mounts, and cases), and in accordance with the Selecon Award paying particular attention to lighting.
I was able to view the Ron Mueck exhibition at the Gallery of Modern Art in Brisbane, which opens here at Christchurch Art Gallery in early October. Having met the artist when he visited Christchurch in early May, this was a fantastic opportunity to see the exhibition, and meet with the design team at GoMA to discuss the myriad design challenges and solutions that accompany a show of this magnitude.
Likewise in Melbourne, I met with various design and gallery colleagues, most notably at NGV, who are the organisers of the Ron Mueck touring exhibition. They are currently staging an exhibition entitled European Masters which comprises 19th -20th Century works from the Stadel Museum, Frankfurt. This show includes works from Henri Rousseau, Hans Thoma, and Max Beckmann, and it was fantastic to see all aspects of how that institution stages a major touring exhibition. I also met with the hybrid art/design company, Thylacine, who have studios in Canberra and Melbourne. They are involved in urban art, exhibition, and industrial design, and have developed an enviable range of projects.
I visited a host of exhibitions at a range of public and private institutions; Australian Centre of Moving Image (the overwhelming Tim Burton The Exhibition from New York's MoMA), Australian Centre of Contemporary Art, Centre of Contemporary Photography, ArcOne, Forty-Five Downstairs, Uplands Gallery, Sutton Gallery, Heide Museum, Hell Gallery, Dianne Tanzer Project Space, Tolarno Galleries, Anna Schwartz Gallery, Linden Centre of Contemporary Art, the list really does go on....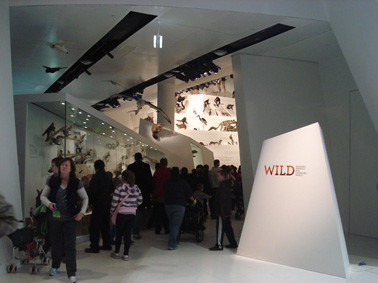 There were many tram rides, some serious pavement pounding, and some long, tiring days, but let's be honest, it was an absolute luxury to have that amount of time to observe and digest so much art and the ways in which it can be presented. Meeting people, putting faces to names of colleagues I've dealt with via phone and email, it really was invaluable. Words can't describe Bill Viola's installation Ocean Without a Shore at NGV; a truly emotional artwork, or the extravaganza Wild at Melbourne Museum, a super tech-heavy re-interpretation of the old-school museum model.
I feel inspired and invigorated - essential attributes in my role at CAG - and I genuinely look forward to putting fresh ideas into practice here.