Peter Vangioni and I visited the Jewish Museum in NYC late last week - it had been the last day of a particularly interesting and nicely-focussed exhibition we were both impressed by 'Modern Art, Sacred Space: Motherwell, Ferber, Gottlieb'. The three artists were commissioned to make a work each in the early 1950s for a synagogue in Milburn, New Jersey and this brought together the three works and some preliminary drawings in a 'small, but transcendent exhibition.' (I'm glad the New York Times reviewer agreed with us!)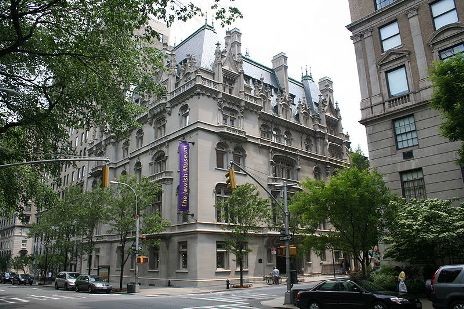 I was especially drawn to the Motherwell mural,The wall of the temple,1952. Simple, but beautiful and impeccably balanced. Apparently the artist painted the background blue, but the architect asked him to change it to orange to better complement the interior wood. There are a couple of squares of blue remaining. Motherwell was not Jewish himself, but he studied with Meyer Schapiro and discussed the commission and its symbolism a good deal with him. The external Ferber sculpture, And the bush was not consumed was also quite wonderful.
We also both went - separately by this time - to the Neue Galerie of German and Austrian art further along Museum Mile (5th Avenue) and took in the Otto Dix exhibition there. Very good also. Intense with a range of prints and grotesque images that grew out of his traumatic experience of war and its aftermath, but also some amazing portraits, religious and allegorical paintings.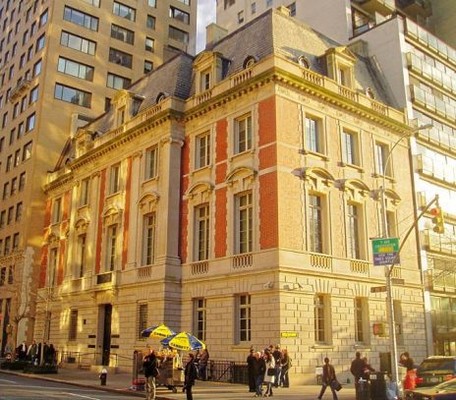 Both exhibitions were the antithesis of the experience of seeing Picasso at the Metropolitan Museum over the road. This was so thick with visitors, it was practically impossible to see what was on display - the joys of a homegrown 'blockbuster'. I'll write about my visit to the Met again, perhaps when I get back to New Zealand.
As I waited for my flight to Chicago at La Guardia aiport yesterday, however, I was quite transfixed by two women sitting opposite me (we had some waiting time for the flight's arrival and then some maintenance). With their distinctive facial charactersistics, each could have been a model for Dix - and I guess I'll see these for a while yet!