B.
Dear Mr Bulletin
Behind the scenes
For some unknown reason, the Bulletin inbox appears to be more susceptible to spam than the rest of the Gallery's mail system, which frequently withholds fairly important messages from me. Doing my usual trawl through the inbox today it occurred to me that the emphasis of Bulletin's spam appears to have developed over the last year or so.
We started with fairly regular invitations to purchase mail-order brides, which were gradually replaced with invitations to purchase Viagra, presumably on the assumption that said bride was less than impressed. These developed into invitations to purchase heavy-duty painkillers – the marriage apparently really not a success by this point. At the moment, we're being encouraged to invest in cheap property. It's a little like watching a soap opera character's life playing out at high speed by raking through their trash. I can only wonder what phase of life they will be entering next.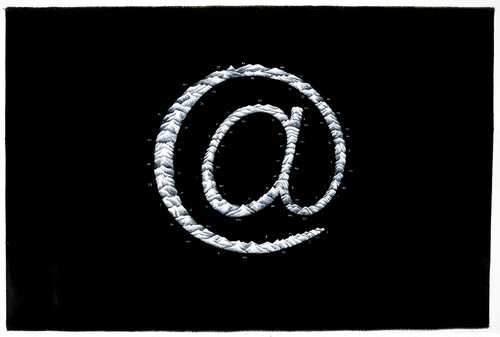 Amongst all this, however, it's always a pleasant change to find out what people think of the Gallery's output. We're unlikely to invest in your waterfront development, but we're always keen to get feedback, or suggestions for articles you'd like to see in Bulletin. Email us, write to us, or just pop in to the Gallery.
But first, I have an acquaintance who has become stuck in a foreign land with no access to the necessities. I have a bank transfer to arrange.