Library and Archives
Hays Ltd Art Competition
Hays Ltd Art Competition 1966
Download PDF
Hays Ltd Art Competition 8 March to 18 March 1966. The oil painting winners were first David Graham for Set 33 and second Quentin Macfarlane for Marine Series.
FIrst prize for watercolours went to Doris Lusk for Portrait of a young girl, second to Arthur Briscoe for Systems.
First prize for prints went to Mervyn Williams for Aurora IV.
Source: Press 9 March 1966, page 1.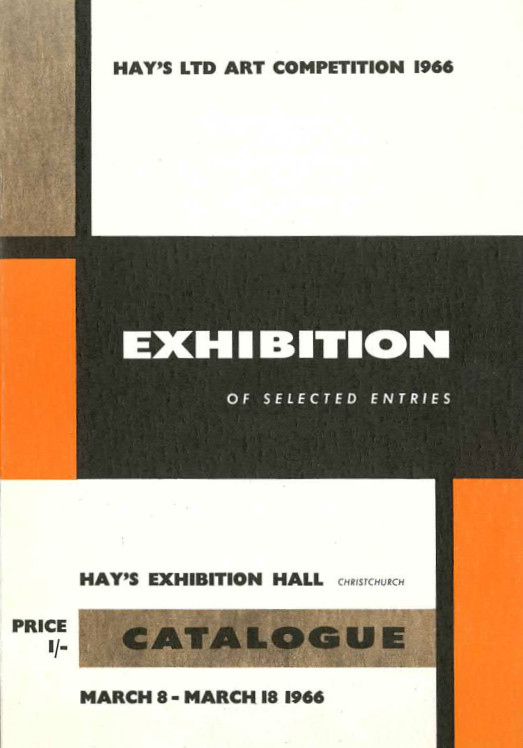 ---