Library and Archives
Hays Ltd Art Competition
Hays Ltd Art Competition 1960
Download PDF
Hays Ltd Art Competition, 30 August to 17 September 1960. The first prize was won jointly by Colin McCahon, Julian Royds and Francis Jones. Each received £175.
Five merit awards of £20 each were awarded to N Herber, Quentin Macfarlane, Graham Percy, Mrs A M Steven and M T Woollaston.
McCahon's winning work, entitled Painting was controversially rejected by the Robert McDougall Art Gallery and is now owned by the Fletcher Trust Collection, Auckland
Source: Press, 31 August 1960.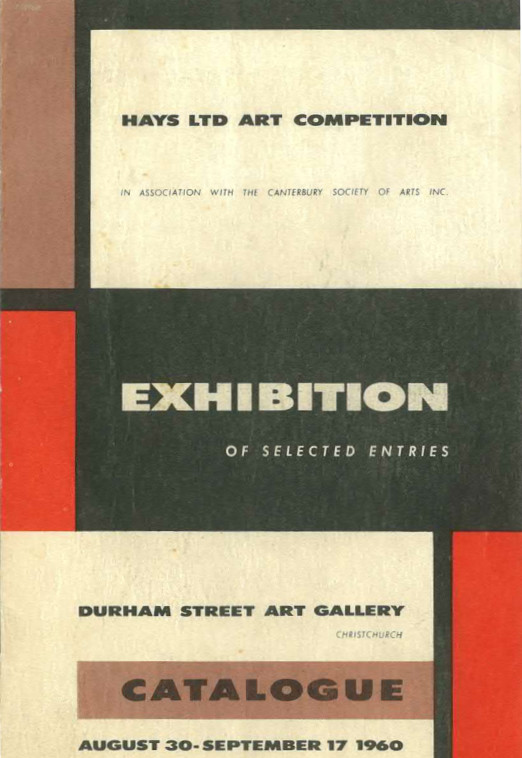 ---